Plant with Russian equipment burns in occupied Berdyansk, Zaporizhzhia region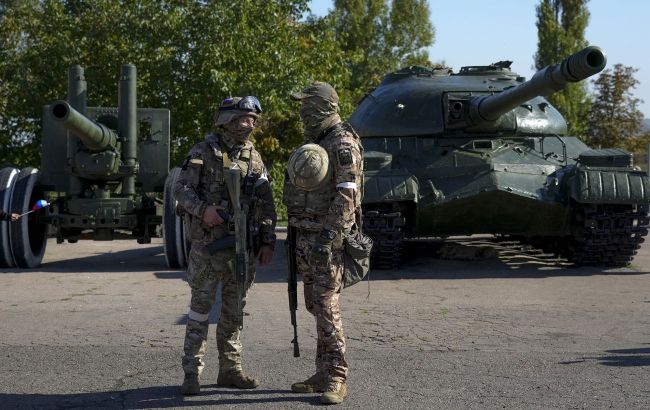 Plant with Russian equipment burns in occupied Berdyansk, Zaporizhzhia region (Getty Images)
In the Russian-occupied city of Berdyansk in the Zaporizhzhia region, a factory where Russians had brought equipment is currently burning intensively, according to the Mayor of Melitopol Ivan Fedorov.
"A folk omen: if black smoke rises in occupied territory, it's likely that something belonging to the enemy is burning. This time, a factory in the still-occupied Berdyansk is burning intensively," writes Fedorov.
Based on preliminary information, the fire occurred on the territory of one of the factories.
Local residents did not hear any explosions, but they did witness how the Russians had been bringing military equipment into the workshops the day before.
The situation in Berdyansk
Berdyansk has been under the control of occupiers since the beginning of Russia's full-scale invasion. The enemy uses the city and its port infrastructure to transfer troops and equipment.
In the city, as in other temporarily occupied cities, there have been increased incidents of explosions recently.