Pentagon calls Russian offensive on Avdiivka operations with limited effect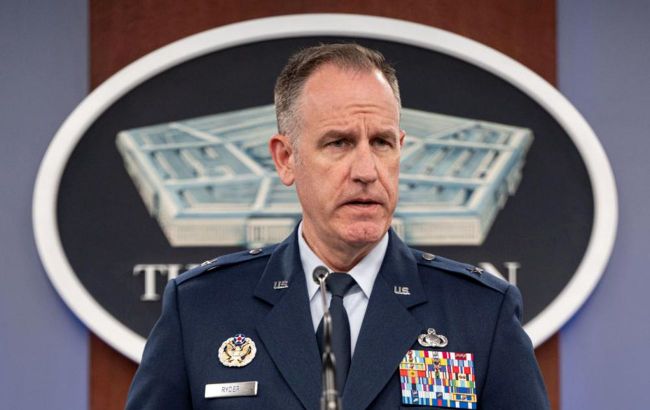 Photo: Pentagon spokesperson Pat Ryder (facebook.com/InternationalDefenceDesk)
Russian forces are conducting offensive operations with limited effect in Ukraine, particularly in the Avdiivka region, according to Brigadier General Pat Ryder.
According to him, Ukrainian soldiers are seeking certain additional successes and progress on the battlefield.
"We are seeing in some places the Russians attempting offensive operations with limited affect", Ryder said.
He noted that the US is focused on further assistance to Ukraine both in the short and long term.
Ryder also added that the allies continue to train the Ukrainian military in Germany.
Battles for Avdiivka
In October, the occupiers stepped up their offensive on Avdiivka. As Vitaliy Barabash, Head of the Avdiivka City Military Administration, noted, this offensive is the largest since 2014.
British intelligence reported that the occupiers threw up to eight brigades under Avdiivka. They suffered losses that are probably the largest among Russian forces in 2023.
In addition, the Armed Forces of Ukraine noted that the Russians lost more than 6,500 people since October 10 due to an attempted offensive on Avdiivka.
Meanwhile, the Institute for the Study of War reported that the occupiers are using "Storm-Z" infantry units in the attacks near Avdiivka, which on average lose 40 to 70% of their personnel in a few days.