Partners say F-16 will not change the course of the war, Ukraine's Air Force denies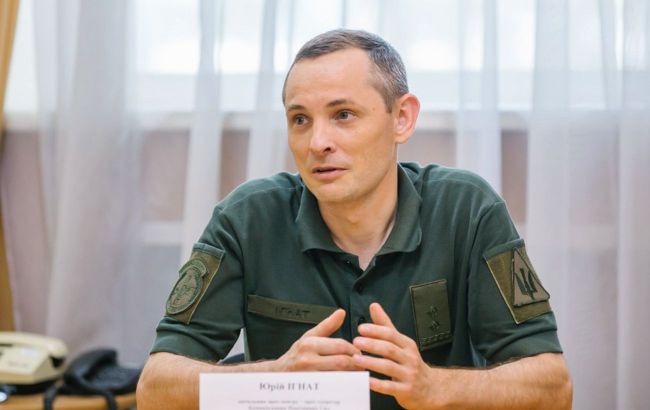 Photo: Yurii Ihnat, Spokesperson of the Air Force Command of the Armed Forces of Ukraine (mil in ua)
Some partners believe that the F-16 jets will not be able to change the course of the war in Ukraine. However, Ukrainian military officials deny this, emphasizing that modern aircraft will repel Russian aviation.
"I would like to argue with all the critics of this issue regarding aircraft. Aircraft will change the course of the war and change it very seriously. The question is that these aircraft do not have tactical and technical characteristics significantly weaker than Russian ones. We need modern aircraft that can gain an advantage in the air," said the Spokesperson of the Air Force Command of the Armed Forces of Ukraine Yurii Ihnat.
Ihnat explained that the F-16 fighter is suitable for Ukraine because it can strike ground, surface, and air targets, as well as protect the sky from missiles and drones.
"I think that such aviation complexes, and a multi-role aircraft is an aviation complex, will solve many tasks and significantly influence the course of the war," he added.
According to Ihnat, the F-16 will be able to counter Russian aviation and cover ground forces from the air.
Background
Estonian Minister of Defense Hanno Pevkur, in a comment to RBC-Ukraine, stated that the aircraft Ukraine will not change the course of military operations. In his opinion, the current priority is ammunition, especially long-range missiles.
"Jets are important, but jets alone will not change the course of the war. At the end of the day, you need an army that controls the territory and takes back the territory, because with jets you will not take back the territory," said Pevkur.
F-16 for Ukraine
Earlier, some allies agreed to provide Ukraine with F-16 jets. Ukrainian pilots have already begun training on these aircraft in several partner countries. The Netherlands, Denmark, and Norway have promised to provide Ukraine with at least 61 units of the F-16.
Yurii Ihnat stated that the first fighters would be transferred in the spring of 2024.