'Parties opt to continue': UN chief sees no peaceful resolution in Russia-Ukraine war yet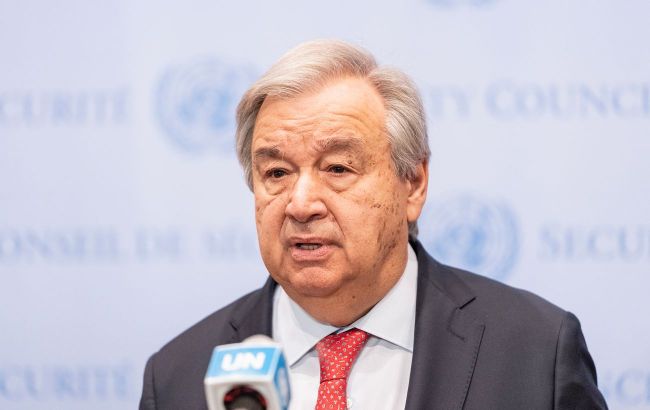 Secretary-General of the United Nations Antonio Guterres (Getty Images)
The peaceful resolution of Russia's war against Ukraine is unlikely in the near future, as the conflicting parties have decided to continue military actions, Secretary-General of the United Nations Antonio Guterres said during a press conference.
He noted that all efforts towards mediation to resolve Russia's war against Ukraine are extremely important.
"I do not believe that a peaceful solution will be achieved in the near future. I believe that both sides have decided to continue the conflict. And of course, credit should be given to all those with good intentions who are trying to do everything possible to bring this dramatic situation to an end," said Guterres.
Russia-Ukraine negotiations
A few weeks ago, Ukraine's Minister of Foreign Affairs Dmytro Kuleba predicted that calls for negotiations with Russia would become more common worldwide in the fall.
Representatives of the aggressor country also occasionally talk about dialogue. They complain that Ukraine allegedly does not want to negotiate.
Officials from Ukraine have repeatedly emphasized that any talks with Russians can only occur after the complete withdrawal of Russian troops from Ukrainian territory.