RF shells thermal power plant three times over past weeks - DTEK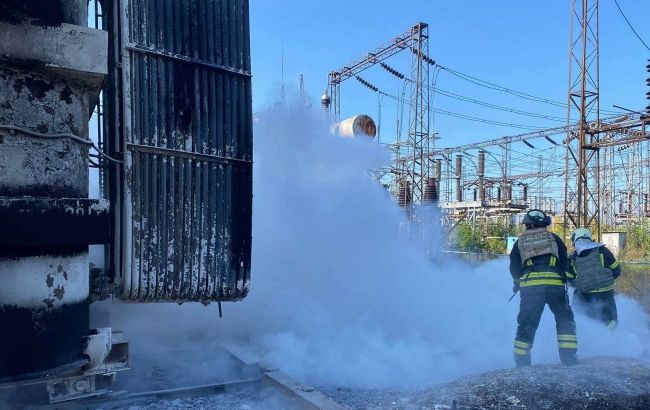 Photo: Over the past week, Russians have shelled one of DTEK's thermal power plants three times (press service)
The enemy does not cease attacks on energy facilities and has already shelled one of DTEK Energo's (the largest commercial energy operator in Ukraine) thermal power plants three times in the last three weeks, reported by Ildar Saleev, the CEO of DTEK Energo.
"We see shelling every week. Therefore, we probably have to prepare for the fact that the enemy has not abandoned its desire to destroy the Ukrainian energy system. And will continue to try to disable energy facilities," he noted.
According to Saleev, energy experts rely on air defense to protect energy facilities. However, they have also undertaken preparatory work to minimize the consequences of possible attacks.
In his opinion, another challenge this heating season is the presence of generating reserves to quickly recover after shelling.
"Unfortunately, at the beginning of this heating season, there are fewer of these reserves because many objects are under occupation, and many capacities were disabled last winter. It is impossible to restore everything in time. But we have already learned how to work in these conditions. So we will react quickly if such attacks continue," Saleev assured.
Earlier, DTEK announced the completion of all planned repairs on the power units of thermal power plants before the start of the heating season.