Over 100,000 residents of Gaza moved to the south - IDF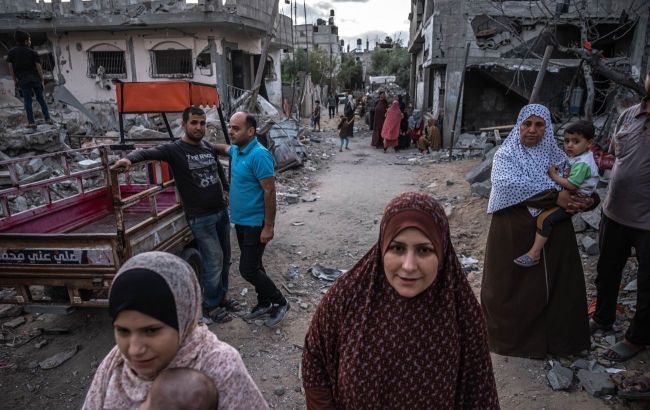 Over 100,000 Palestinians from Gaza have crossed to the southern side (photo: GettyImages)
According to the Israel Defense Forces (IDF), over 100,000 residents of Gaza have reportedly relocated from the northern part to the southern side, according to BBC.
IDF spokesperson Daniel Haggai has revealed that over 100,000 Palestinians in Gaza have migrated from the northern to the southern sector over the past two days. This movement comes as humanitarian corridors were opened to allow people to escape the conflict.
On the eve of this development, Israeli Prime Minister Benjamin Netanyahu confirmed that Jerusalem had agreed to temporarily halt military operations in certain areas of northern Gaza, providing an opportunity for Palestinian citizens to evacuate the region.
Israel-Hamas war
In early October, Hamas militants initiated a large-scale incursion into Israel, engaging in acts of violence such as killings and abductions targeting both military personnel and civilians. In response, Israel declared a military operation against the militants, codenamed Operation Iron Swords.
As part of this operation, the Israel Defense Forces (IDF) expanded their ground offensive in the Gaza Strip, deploying troops and equipment to the region.
According to the IDF, Hamas lost control of the northern part of the Gaza Strip as tens of thousands of people reportedly moved to the southern side in response to the military actions.