Orban proud of his 'peace strategy' after meeting with Putin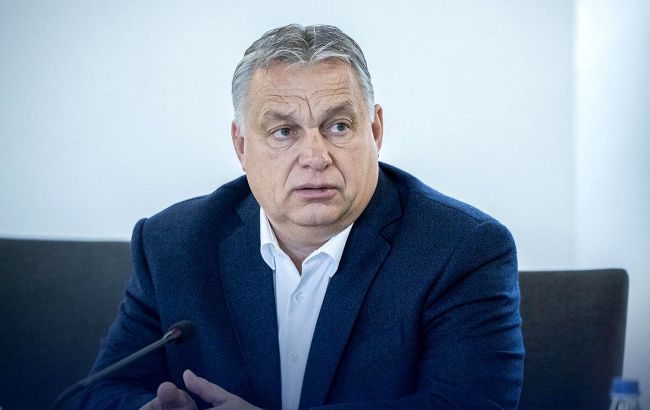 Prime Minister of Hungary, Viktor Orban (Getty Images)
Hungary's Prime Minister Viktor Orban defended his recent meeting with the Russian dictator Vladimir Putin, he said during a conversation with journalists on the eve of the EU summit.
In response to questions about his recent meeting with Putin in Beijing, Orbán spoke about a "peace strategy" regarding Ukraine and emphasized the importance of "keeping all channels of communication open."
"Russia and Hungary have a common neighbor called Ukraine. We have a peace strategy, so we would like to keep open all communication channels," noted the Prime Minister.
According to Orban, "you have a war strategy, and Hungary has a peace one," which is why Budapest maintains communication with Russia to leave some chance for peace.
"We are the only one who is speaking on behalf and in favor of the peace which would be the interest of everybody in Europe," Orban concluded.
Blocking the EU tranche
Hungary has regularly blocked the allocation of funds for Ukraine's needs. Thus, since May, Budapest has been opposing the allocation of the EU tranche of 500 million euros.
At the same time, Hungarian Foreign Minister Peter Szijjarto said that the country was ready to change its mind if Ukraine removed the Hungarian bank OTP from the list of international sponsors of the war.
The bank was included in this list because it continued its operations in Russia despite the full-scale invasion by the Russian Federation, effectively recognizing the so-called "L/DNR" (Luhansk and Donetsk People's Republics).
Recently, the National Agency on Corruption Prevention (NACP) suspended OTP Bank's status as an international sponsor of the war. However, Hungary claimed that this was supposedly an "insufficient step."