Organization of the Petroleum Exporting Countries discusses oil production cuts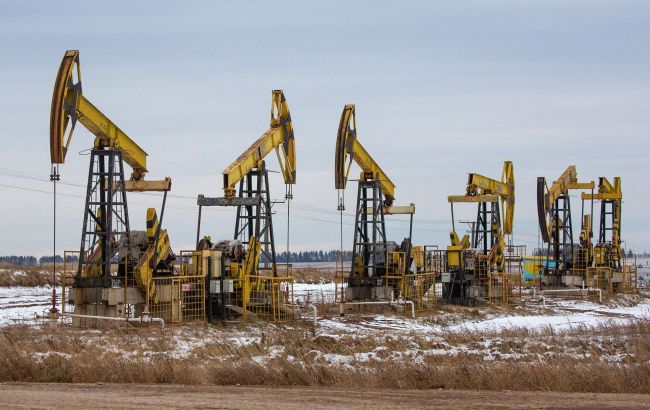 OPEC+ will consider additional oil supply cuts (Photo: GettyImages)
Organization of the Petroleum Exporting Countries (OPEC+) plans to discuss additional cuts in oil supplies. This is due to the fall in oil prices since the end of September, according to Reuters.
The price of Brent crude oil dropped from $98 per barrel in September to $79 per barrel due to concerns about next year's demand and possible excess of revenues over costs. Despite the support from the Organization of the Petroleum Exporting Countries (OPEC+) countries and the Middle East conflict, the price fell.
Saudi Arabia, Russia, and other OPEC+ members pledged to reduce oil production by 5.16 million barrels per day, which accounts for about 5% of global demand. The production cuts started in late 2022, involving 3.66 million barrels per day from OPEC+ and voluntary cuts from Saudi Arabia and Russia.
An OPEC+ insider warned that the current production limits may not suffice to sustain prices and the group could examine extra measures in the next meeting. Other sources within OPEC+ have also eliminated the possibility of deeper cuts.
"It is not pleasant to see that market volatility is greater ahead of the next meeting while fundamentals overall remain solid," one of the OPEC+ sources said. "Ministers are likely to express some thoughts on what to do more, to secure a stable trend."
On November 26, the OPEC+ ministers, comprised of OPEC member countries and its Russian-led allies, will discuss their plans for 2024. They have already agreed to reduce oil production by 3.66 million barrels per day next year but may consider further cuts due to the decline in oil prices.
OPEC+ does not have a specific oil price target and heavily relies on oil as its primary source of government revenue.
Previously, it was reported that Russian oil fell below the Western price cap.
Additionally, in October, the United States implemented sanctions on Russia for violating the price ceiling while selling Russian oil.