One in five surrenders voluntarily: Ukrainian Defense Intelligence reveals number of captured Russians in recent weeks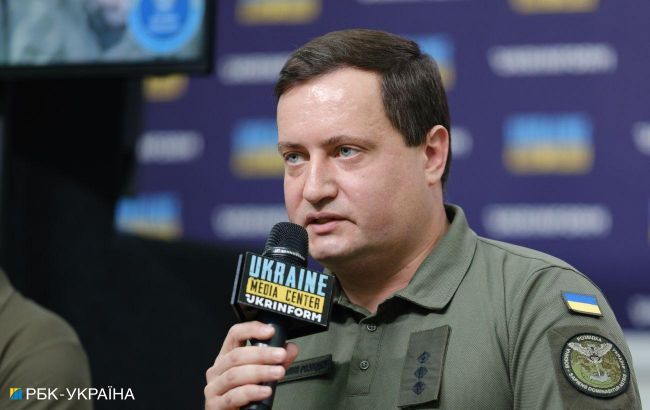 Andrii Yusov, representative of the Defense Intelligence of the Ministry of Defense of Ukraine (Photo: Vitalii Nosach, RBC-Ukraine)
The prisoner exchange fund continues to grow. In just the last few weeks, over 200 Russians have decided to surrender into captivity, according to the Defense Intelligence of the Ministry of Defense of Ukraine, Andrii Yusov, during a briefing.
"In just a few weeks of active actions by the Ukrainian Security and Defense Forces, both defensive and offensive, the number of Russian military captives has increased to over 200 in our exchange fund. This means that it will be easier and more active for us to repatriate our own," stated Yusov.
As the representative of the Defense Intelligence noted, every fifth occupant surrendered voluntarily. Specifically, three to five Russian military personnel did so daily under the state program "I Want to Live."
Prisoner exchange
Currently, the only negotiations Ukraine is conducting with Russia are related to the exchange of prisoners. In April, the head of the Defense Intelligence, Kyrylo Budanov, stated that the parties were discussing the possibility of exchanging prisoners "all for all."
During today's briefing, Yusov emphasized that Ukraine was currently working on organizing new exchanges of prisoners of war with the terrorist state.