Subsidy in one click: Pension Fund gets registration and departure information in an instant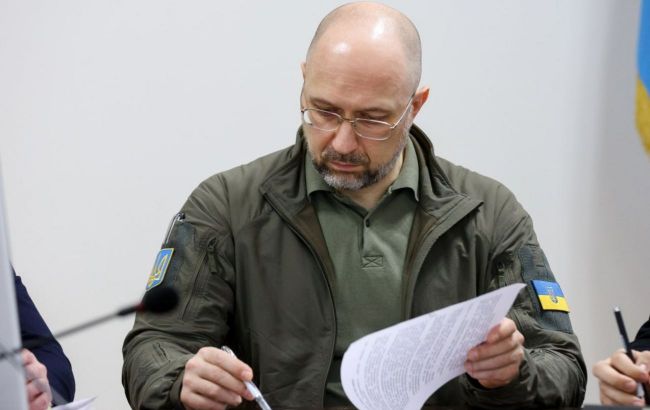 Ukrainian Prime Minister Denys Shmyhal (Vitalii Nosach, RBC-Ukraine)
Prime Minister Denys Shmyhal made an announcement during a government meeting that the Cabinet of Ministers has streamlined the process of providing information from the State Migration Service to the Pension Fund during the subsidy allocation.
As Shmyhal recalled, last month the government established a procedure that eliminates the need for collecting certificates. Now, it is sufficient to submit a simplified application to receive a subsidy, including through the "Diia" website or app, or via the Pension Fund. Afterward, the Pension Fund authorities automatically collect the necessary data from official sources.
"Today, by a separate resolution, we ensure automatic exchange of information between the Pension Fund and the State Migration Service," he added.
One-click subsidy
In June, the Cabinet of Ministers approved an experimental project to simplify the procedure for citizens applying for housing subsidies and expedite the decision-making process.
A designated family member needs to submit a simplified application, indicating information about household members eligible for the subsidy, place of residence, and account details for subsidy payments. The Pension Fund authorities will independently gather and process the necessary information for subsidy allocation from official sources, as stated in the announcement.
Physical visits to the Pension Fund of Ukraine (PFU) to submit the simplified application are not required.
The simplified application in electronic form can be submitted through the online portal of PFU, the PFU mobile app, and the "Diia" Portal (once this government structure provides the technical capability).
The database of the Department of Migration Service (DMS) contains information about citizens and foreigners residing or staying in the country.