Odesa welcomes opening of Italy's first Consulate in Ukraine's history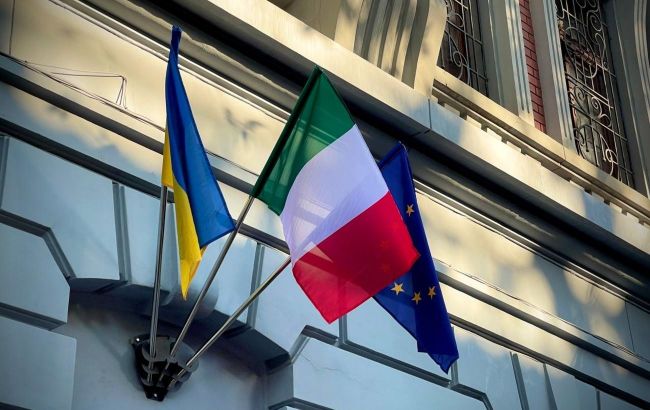 In Odesa, the Italian Consulate was officially opened for the first time (Photo: t.me/odesacityofficial)
In Odesa today, September 7, for the first time in the history of Ukraine's Independence, the Italian Consulate was opened, according to the Telegram channel of the Odesa City Council.
"For the first time since the declaration of Ukraine's independence, an honorary consulate of the Italian Republic has opened in Odesa," the agency's message reads.
It is specified that the consular district covers the Odesa, Kherson, Kirovohrad, Mykolaiv, Zaporizhzhia regions, and the Autonomous Republic of Crimea.
Ukraine-Italy relations
Italy has been one of Ukraine's allies since the beginning of the full-scale Russian invasion. It provides both economic and military assistance to our country.
For example, Italy, along with France, has supplied the Ukrainian Armed Forces with the SAMP-T anti-ballistic missile system, capable of intercepting ballistic missiles.
Italian experts are also helping to restore the Spaso-Preobrazhensky Cathedral in Odesa, which was destroyed by a Russian missile strike.