Occupiers execute prisoners and own troops in Zaporizhzhia direction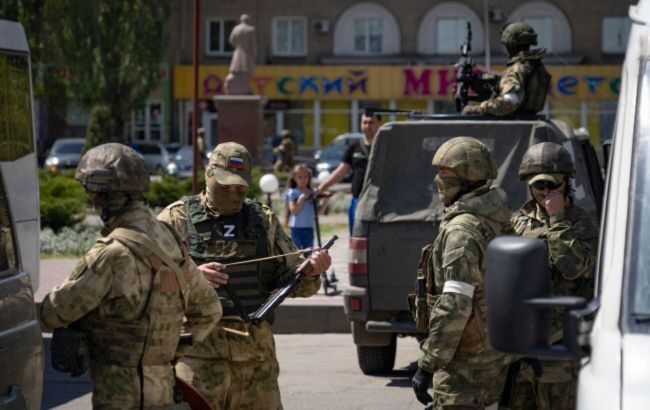 Photo: Occupants in the Zaporizhzhia direction shoot prisoners and their own soldiers (Getty Images)
Russian occupiers in the Zaporizhzhia region were executing Ukrainian captives and killing their troops who lacked the motivation to engage in combat, said Ivan Fedorov, the head of Melitopol, during the telethon.
Answering a question about whether the internet rumors of occupiers shooting captured Ukrainian National Guard soldiers were true, Fedorov confirmed that he had obtained the information from publicly available sources.
Additionally, the mayor emphasized that the occupiers were utilizing all possible means to hinder the Ukrainian Armed Forces in the Zaporizhzhia direction. The Russians fear that if they do not maintain their position, Ukrainian defenders could free Tokmak, Melitopol, and other cities nearby. However, the occupiers are unable to endure the pressure exerted by the Ukrainian Armed Forces," according to Fedorov.
"We acknowledge that the enemy is in an extremely hostile state. The possibility of our prisoners of war being shot is not out of the question. However, the occupiers are unable to endure the pressure exerted by the Ukrainian Armed Forces," said Fedorov.
The mayor of Melitopol reports that locals claim Russian soldiers are frequently killed in the occupied area of Zaporizhzhia.
He believes the Russian army is conducting a rigorous internal review within the Zaporizhzhia direction resulting from challenges in motivating their army to fight.
Some Russian soldiers desire to cease conflict against the Ukrainian army and surrender. That's why we receive constant reports from locals that the landing zone near the front line is full of dead Russian soldiers who have not been removed. These soldiers have started to self-destruct, adding to the overall optimism," Fedorov said.
Situation at the front
As of the morning of October 31, the Ukrainian troops are defending the east and south and conducting offensive operations at the Melitopol and Bakhmut directions. There were 36 combat engagements in the past few days.
According to the Institute for the Study of War, the Ukrainian Armed Forces made progress in the Bakhmut direction of the Donetsk region and the southern part of the Zaporizhzhia region.
Russia's army suffered 870 casualties as of October 31 in the ongoing conflict in Ukraine, bringing the total number of losses to 300,810 since the start of the invasion. The Ukrainian Armed Forces also reported destroying 10 multiple-launch rocket systems and 25 artillery systems.