Occupiers launched missiles at Ukraine from Novorossiysk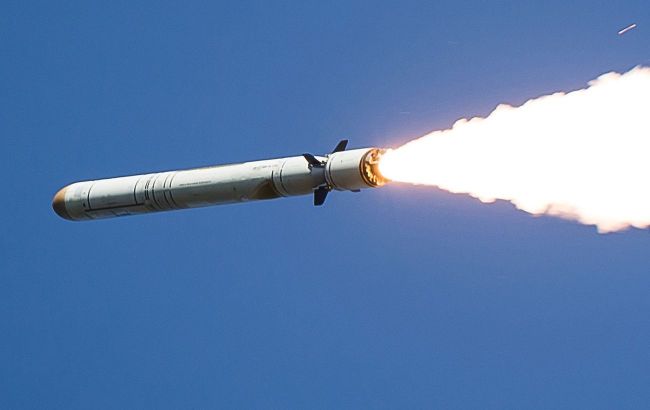 During the recent attacks, occupiers launched rockets at Ukraine from Novorossiysk (photo: twitter.com)
During one of the recent attacks, Russia launched missiles at Ukraine from Novorossiysk. Moreover, the carrier wasn't even removed from the bay, reports the Head of the United Coordinating Press Center of Security and Defense Forces of the South of Ukraine, Natalia Humeniuk.
As explained by the Head of the United Coordinating Press Center, Russian occupiers are likely hastily preparing for attacks. Therefore, during one of the recent attacks, they didn't remove the missile carrier from Novorossiysk bay.
"This poses a danger to personnel. Obviously, the operation planning was rather chaotic. It may be related to some disruptions in the command structure of the Russian Black Sea Fleet," said Humeniuk.
She added that the occupiers are trying to keep their military ships away from the area of Ukrainian air defense. The missile carriers are available, but they are equipped at their base points.
Russian nighttime attack
Tonight, on September 28, the Russian army once again attacked Ukraine. The Air Force warned of the drone threat in the Mykolaiv, Odesa, Vinnytsia, Khmelnytskyi, Dnipropetrovsk, and Cherkasy regions.
Air defenses were active in the south and central regions of Ukraine. As Natalia Humenyuk noted, the attack was massive. Over 30 Shahed drones were shot down by air defense forces.