Occupiers intensively advance on Lyman-Kupiansk direction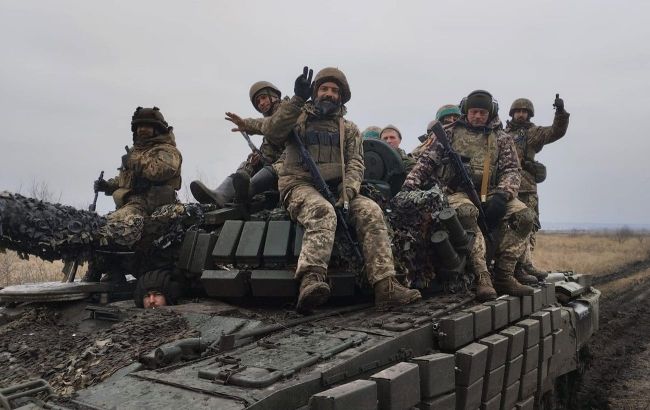 The situation on the Lyman-Kupiansk direction (photo: facebook.com/easternforce)
Russian occupiers have initiated an intensive offensive on the Lyman-Kupiansk axis. Over the past day, the Russians have conducted 611 artillery and mortar strikes, states the spokesperson of the Eastern Military Group, Captain Illia Yevlash.
According to Yevlash, the occupiers made 25 attempts to advance on this front segment but were thwarted by the Armed Forces of Ukraine.
"During these engagements, 206 invaders were eliminated," he added.
The spokesperson for the Eastern Military Group also reported that within a 24-hour period, 15 pieces of enemy weaponry and equipment were destroyed, including:
two T-72 tanks,
five armored combat vehicles,
two D-20 howitzers,
a self-propelled artillery system Nona-S,
and a mortar.
"Additionally, constant strikes are inflicted on ammunition depots, and enemy UAVs (Unmanned Aerial Vehicles) are successfully downed," Yevlash stated.
Russia's offensive
Today, Oleksandr Syrskii, Commander of the Army of the Armed Forces of Ukraine, announced that the Russian advance on the Kupiansk axis has resumed. According to him, the occupiers aim to encircle Kupiansk and reach the Oskil River.
The situation on the Lyman-Kupiansk axis escalated during the summer. The Russians intensified their attacks in an attempt to break through to the Oskil River.
However, in September, ISW analysts reported a slowdown in the occupiers' advance along the Kupiansk-Kreminna line.