Not Iskander - Police identify type of missile Russians used to strike Zaporizhzhia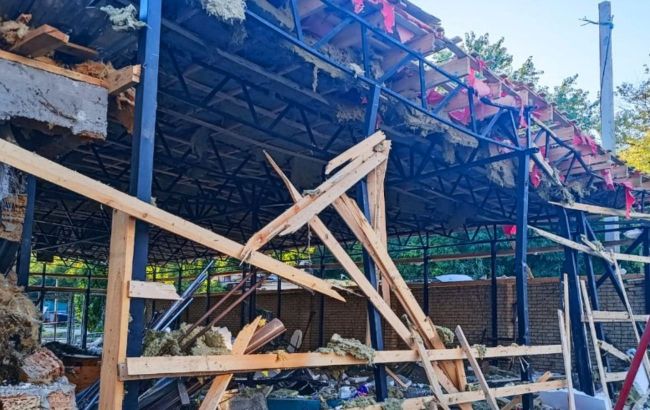 Police identify type of missile used by Russian Federation in strike on Zaporizhzhia (photo: facebook.com/vkgunpzp)
During the shelling of Zaporizhzhia on Wednesday, August 9th, in which three people tragically lost their lives and nine sustained injuries, Russian Federation used an X-35 missile, according to the Zaporizhzhia regional police.
"Law enforcement authorities have documented the aftermath of an enemy X-35 missile striking the regional center," as stated in the press release.
Office of the Prosecutor General adds the missile was aimed at a children's playground area, with initial impact hitting a building housing an Orthodox church, resulting in destruction and fire.
Zaporizhzhia under fire
On August 9, Russian military forces launched a devastating missile attack targeting the residential quarter of Shevchenkivskyi district in Zaporizhzhia. Initial reports suggested the possibility of the enemy employing an Iskander missile system. The shelling of Zaporizhzhia resulted in the tragic loss of two lives and left seven others wounded. By the morning of August 10, the toll of casualties had tragically risen to three fatalities and nine wounded.
For reference
The X-35 missile is a winged anti-ship missile designed for combat against waterborne vessels weighing up to 5,000 tons. It can be launched from aircraft, helicopters, surface ships, and coastal mobile missile systems. Its velocity reaches 850 km/h (528 mph), the same as that of X-101 and Kalibr missiles.
Previously, reports emerged about the relocation of Bal missile systems equipped with X-35 missiles to the border with Ukraine in the Bryansk region.