Norway transfers €22 million to Ukraine for military support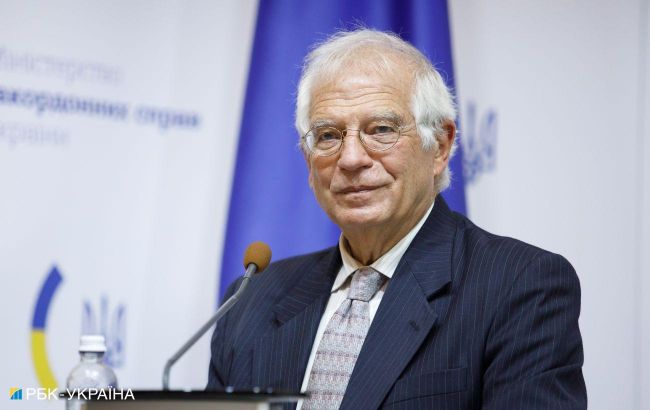 Josep Borrell, the head of EU diplomacy (Photo: Vitalii Nosach, RBC-Ukraine).
Norway has voluntarily provided financial aid in the amount of 22 million euros to support initiatives within the European Peace Fund. This assistance will be allocated for military aid to the Armed Forces of Ukraine, according to a statement from the High Representative of the EU for Foreign Affairs and Security Policy, Josep Borrell.
"The EU and Norway's combined efforts in providing military assistance to Ukraine is a model example of how synergies can have a multiplying effect on our support to Ukraine as they are fighting against the Russian aggression," the diplomat said.
According to his statement, together with EU partners, Norway will continue to assist Ukraine in every possible way for as long as it is needed.
"It is also yet another confirmation of the close EU – Norway cooperation on security and defense matters," added Borrell.
What will the allocated funds be used for
The allocated funds will be used to supply ammunition and spare parts for the Leopard 2 tanks, in response to Ukraine's needs.
Previous aid from Norway within the framework of joint EU efforts
This is the second time Norway has made a financial contribution to the European Peace Fund, effectively increasing its total contribution to 400 million Norwegian kroner (approximately 36.5 million euros).
On October 31, 2022, the Norwegian government announced its decision to support EUMAM in Ukraine with a voluntary financial contribution of 150 million Norwegian kroner (approximately 14.5 million euros) to the European Peace Fund.
Other assistance to Ukraine from Norway
Previously, it was reported that the Norwegian government decided to provide Ukraine with a military aid package, which includes the NASAMS air defense system.
Additionally, Norway will increase its military assistance to Ukraine to 10 billion Norwegian kroner (approximately 1 billion euros) this year, up from the previous 2.5 billion kroner (240 million dollars).