No 'silver bullet' exists: Austin highlights key factors for Ukraine's battlefield outcome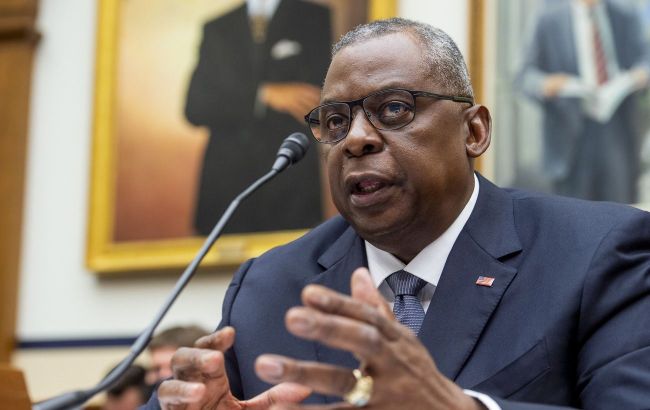 Lloyd Austin (Photo: Getty Images)
The success of Ukraine in the war against Russia depends on how it applies and synchronizes the weaponry provided by Western countries, according to a briefing by the United States Secretary of Defense, Lloyd Austin.
"There is no silver bullet in a conflict like this. It really depends on providing the right capabilities and also integrating those capabilities in a meaningful way, so you can create the right effects on the battlefield. And so, whether it's F-16s, whether it's HIMARS, whether it's something else: it is the way you go about utilizing those capabilities and integrating and synchronizing the capabilities to produce the right effects on the battlefield," emphasized the head of the Pentagon.
According to Austin, the U.S. expects Ukraine to continue pushing Russians out of its territory even during the winter period, as President Volodymyr Zelenskyy has repeatedly stated.
The minister clarifies that Ukrainian defenders are prepared for winter. The U.S. continues to aid in such preparation, as the assistance package announced today includes winter gear.
Austin mentions that Ukraine has already inflicted significant losses on the occupiers, and Russia will need considerable time to recover. Specifically, Ukrainian defenders have managed to recapture 50% of the occupied territory and push the Black Sea Fleet away from their shores.
"It's a grinding fight, and I think we'll continue to see that in the future," added the head of the Pentagon.
New military aid package to Ukraine
Today, November 20, the U.S. announced the transfer of approximately $100 million worth of weaponry to Ukraine as part of a new aid package.
The package includes a reactive multiple-launch rocket system and artillery shells.
This announcement occurred during the visit of U.S. Secretary of Defense Lloyd Austin to Kyiv. He held meetings with President Volodymyr Zelenskyy and Defense Minister Rustem Umerov.