No signs of genocide against Ukrainians? Ukrainian official invites UN Comission to visit liberated cities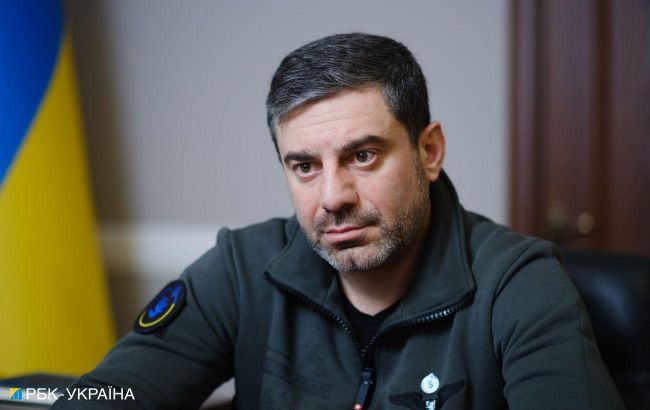 Dmytro Lubinets (Photo: Vitalii-Nosash- RBC-Ukraine)
The United Nations International Commission needs to visit liberated areas or areas located near the front line to observe signs of genocide against Ukrainians, according to a statement from the Commissioner for Human Rights of the Ukrainian Parliament, Dmytro Lubinets.
"The United Nations International Commission on the investigation of violations in Ukraine has stated that 'at this stage, we have not yet reached the conclusion that genocide is occurring [in Ukraine].' Therefore, it is considered appropriate to remind that Article 2 of the Convention on the Prevention and Punishment of the Crime of Genocide provides a clear explanation of what is considered genocide," the statement says.
Dmytro Lubinets then listed five forms of genocide:
The first form of this war crime is the killing of members of a particular group of people. According to the UN itself, 9,444 civilians have been killed in Ukraine.

The second form of genocide involves causing serious physical or mental harm to members of a particular group. The number is even higher, with nearly 17,000 people injured due to Russian armed aggression.

The third form of genocide is the creation of conditions for members of the group that are intended to result in their complete or partial destruction. Lubintsev cited examples such as mass rocket attacks on the energy infrastructure in winter and the sabotage of the Kakhovka Hydroelectric Power Plant, the consequences of which could be catastrophic.

The fourth form of genocide is preventing the birth of children within the group. According to the Office of the Prosecutor General's data, there have been 225 cases of sexual violence committed by Russian forces since the start of the full-scale war.

The fifth form of destroying a people is forcibly displacing children from one ethnic group to another. According to official information from the "Children of War" portal, the Russians have deported or forcibly relocated 19,546 Ukrainian children.
"If the United Nations International Commission does not find these facts sufficient to recognize the obvious, then I invite their representatives to visit the settlements liberated by Ukrainian soldiers or the settlements located near the front line," the ombudsman wrote.
According to him, everything will become evident immediately in those areas.
UN statement
Yesterday, the Chair of the Independent International Commission of Inquiry on Ukraine, Eric Mose, stated that the organization still had not reached the conclusion that genocide is occurring in Ukraine.
According to him, the commission does not have sufficient available evidence that would correspond to the legal qualification of the Genocide Convention.
Mykhailo Podolyak, an advisor to the President's Office, stated that the UN was demonstrating an endless master class in "political toothlessness and indirect encouragement of criminal."