No more weapons: Slovakia shifts aid approach for Ukraine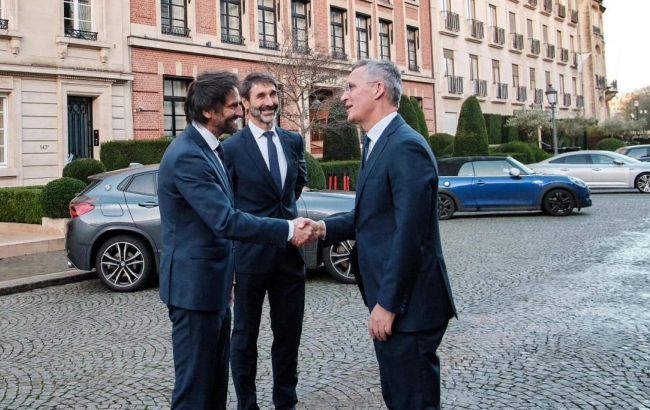 Head of the Slovak Defense Ministry, Robert Kalinak, told NATO Secretary General Jens Stoltenberg about aid to Ukraine (mosr.sk)
Slovakia is ceasing to provide military assistance to Ukraine from its own reserves. However, the country will continue to supply goods of other categories, according to the Ministry of Defense of Slovakia.
At a meeting with NATO Secretary-General Jens Stoltenberg in Brussels yesterday, Minister of Defence of Slovakia Robert Kalinak disclosed Bratislava's intentions in providing aid to Ukraine.
"The Minister of Defense R. Kalinak informed the NATO Secretary-General of the ending of military assistance to Ukraine from Slovak reserves," the statement reads.
Yet, the ministry says that Slovakia is offering Ukraine a broad range of humanitarian, civilian, and technical non-lethal assistance.
"Foreign partners fully respect the decision of the new government," added the Ministry of Defense.
The statement also notes that future assistance to Ukraine from Bratislava was one of the main topics of negotiations between Kalinak and Stoltenberg in Brussels, before the meeting of EU defense ministers.
Slovakia changed its position on assistance to Ukraine
Previously, the new Prime Minister of Slovakia, Robert Fico, stated that Bratislava would not support providing military aid to Ukraine to counter Russian aggression.
Later, Slovakia came up with an excuse for refusing defense assistance to Ukraine. Supposedly, Bratislava can no longer provide assistance because it needs to preserve its own defense capability.
On November 8, the new government of Slovakia refused to provide Ukraine with another (14th) package of military aid, totaling 40.3 million euros, which had been approved by the previous Ministry of Defense.
Fico's government pointed out that Ukraine had received 13 packages totaling 671 million euros. In addition to military aid, the previous government offered humanitarian assistance, including medical supplies and fuel.
The new Prime Minister of Slovakia previously stated that he had no intention of blocking the export of private defense companies.