No excuse for Russian evil, we'll respond for Odesa - Zelenskyy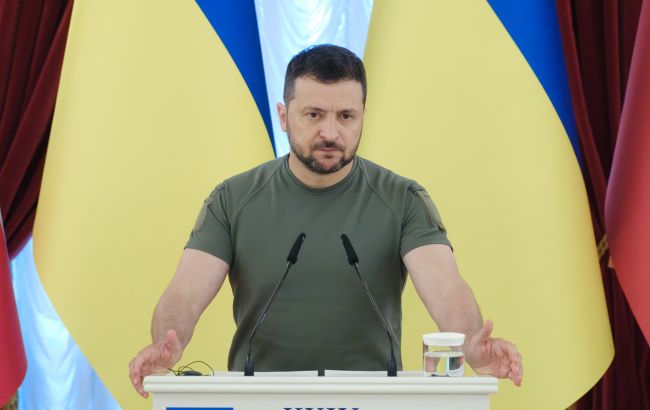 Volodymyr Zelenskyy, President of Ukraine (Photo: RBC-Ukraine, Vitalii Nosach)
The President of Ukraine, Volodymyr Zelenskyy, stated that Russian terrorists would receive a response for missile strikes against peaceful cities.
"There can be no justification for Russian evil. As always, evil will be defeated. And there will be a response to Russian terrorists for Odesa. They will feel this response," said Volodymyr Zelenskyy.
As the President noted, all those affected by the enemy's night attack are receiving necessary assistance.
"We will get through this. We will restore peace. And for that, we must defeat Russian evil," the President added.
Night shelling of Odesa
After withdrawing from the "grain deal," Russia has recently been terrorizing the south of Ukraine with night shelling.
This night, on July 23, the enemy carried out another combined attack on Odessa and the region, using cruise missiles such as "Onyx," Kh-22, and "Kalibr." Civilian objects and residential buildings were damaged as a result of the shelling.
As Oleg Kippar, the head of the Odesa Regional State Administration, noted, as of six in the morning, there were 19 injured and one person killed.
During this attack, the Spaso-Preobrazhenskyi Cathedral was also damaged.