No evidence of Iran selling missiles to Russia - Zelenskyy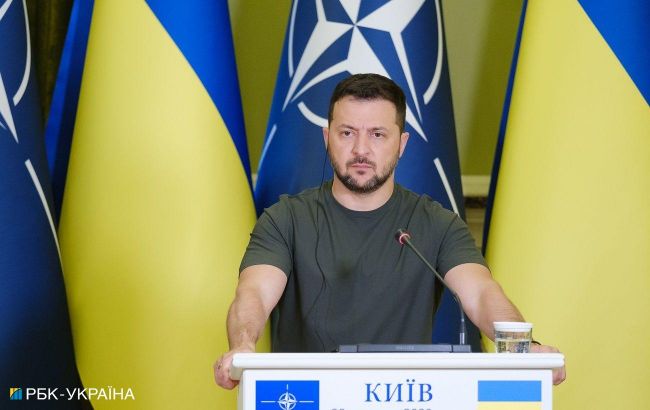 Volodymyr Zelenskyy, President of Ukraine (Vitalii Nosach, RBC-Ukraine)
On September 28, President of Ukraine Volodymyr Zelenskyy has said that there is currently no evidence of missile sales by Iran to Russia, according to RBC-Ukraine correspondent.
During a briefing with NATO Secretary-General Jens Stoltenberg, the head of state said that there is "information from our relevant agencies and partners that there is no evidence of missile sales by Iran to Russia at this time."
"Our services are in contact with our partners to address this issue," Zelenskyy added.
Cooperation between Iran and Russia
Since the beginning of Russia's full-scale invasion of Ukraine, Russia has sought assistance from Iran in the supply of Shahed kamikaze drones. Since then, Russia has regularly used these UAVs in attacks on Ukraine's military and civilian infrastructure, leading to numerous sanctions imposed on Iran.
Earlier in the summer, John Kirby, the coordinator of the U.S. National Security Council, said that Iran has actively engaged in the construction of a factory in Russia for the production of Shahed drones. The facility is expected to be completed by the end of the next year, according to the official.
As recently mentioned by David Barnea, the director of Israel's Mossad intelligence agency, Iran intends to transfer long-range and short-range missiles to Russia in addition to the Shahed kamikaze drones.
According to the Institute for the Study of War, Iran may reach an agreement with Russia on the transfer of missiles after the expiration of UN Security Council Resolution 2231, which prohibits such deals. Such an agreement could come into effect after October 18.