Iran may negotiate with Russia on missiles transfer - ISW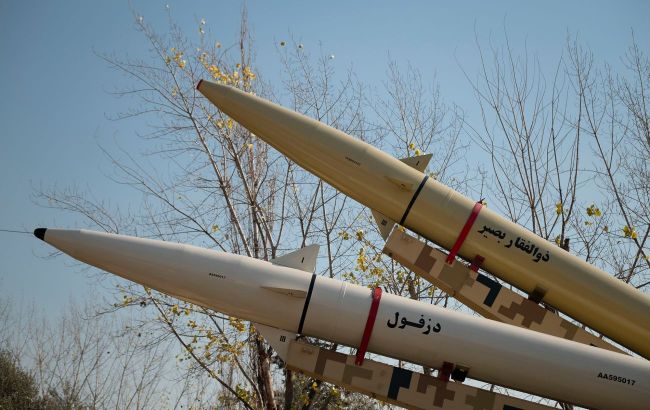 Russia may receive missiles from Iran (photo: GettyImages)
The prospect of Iran potentially reaching an agreement with Russia regarding missile transfers may be explored after the expiration of United Nations Security Council Resolution 2231, which currently prohibits such deals. Such a deal can come into effect after October 18, reports the Institute for the Study of War (ISW).
Analysts note that Russia's Defense Minister, General Sergey Shoygu, visited Tehran on September 19 to discuss strengthening bilateral defense and military cooperation with Iran.
During the visit, the Commander of the Islamic Revolutionary Guard Corps Aerospace Force (IRGC-AF), Brigadier General Amir Ali Hajizadeh, guided Shoygu on a tour of Iran's arsenal of drones, missiles, and air defense systems at the IRGC-AF headquarters.
Shoygu also discussed the expiration of missile restrictions under United Nations Security Council Resolution 2231 with Iran's Defense Minister, Brigadier General Mohammad Reza Ashtiani. According to this resolution, Iran is not allowed to export ballistic missiles to other countries.
Ashtiani has previously stated that after the expiration of these restrictions, Iran is prepared to develop defense and strategic relations with "all independent countries."
"Ukranian and Israeli intelligence reports indicate that Russia seeks to acquire Iran's Fateh-110 and Zolfaghar ballistic missiles, both of which have ranges of 300 kilometers or more," ISW reported.
Iran-Russia cooperation
Since the beginning of Russia's full-scale invasion, Russia has sought assistance from Iran in the supply of kamikaze drones of the Shahed type. Since then, Russia has regularly used these UAVs for attacks on Ukraine's military and civilian infrastructure, resulting in the imposition of numerous sanctions on Iran.
In June, John Kirby, the Coordinator of the U.S. National Security Council at the White House, stated that Iran had actively engaged in the construction of a plant in Russia for the production of Shaheds. This plant is expected to be completed by the end of the next year, according to the official.
Recently, The Washington Post reported that Russia is attempting to create 6,000 drones with Iran's assistance by 2025.