Nighttime shelling of Kherson: One fatality, one injured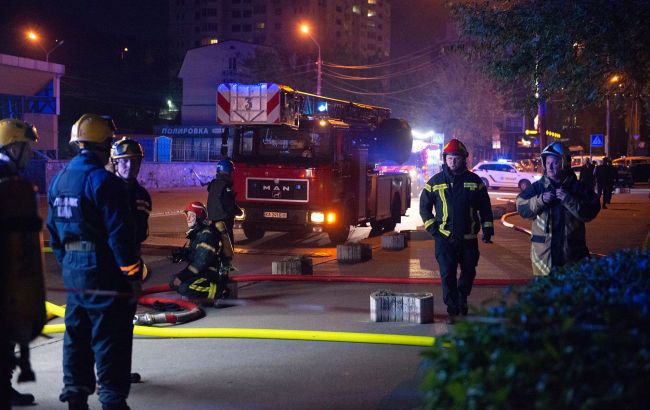 As a result of the shelling of Kherson, a man was killed (Photo: GettyImages)
On the night of September 27, Russians shelled Kherson and the region - at least one man was killed, and another was injured, according to the head of the Kherson Regional State Administration, Oleksandr Prokudin.
He notes that a 41-year-old man was killed on the doorstep of his own house. Another 27-year-old man received medical assistance on the spot and will continue treatment on an outpatient basis.
Additionally, Russians dropped seven aerial bombs in the area of Mykolaivka in the Beryslav district.
"Information regarding casualties and damage is being clarified," Prokudin reported.
Shelling of Kherson on September 27
On the evening of September 27, Prokudin stated that the city was under heavy shelling from the Russians. Hostile aviation was detected in the airspace of the region.
Ukrainian President Volodymyr Zelenskyy, in his video address, mentioned that in recent days, the Russians had been particularly harshly targeting the Kherson region.
"Artillery, guided bombs. Targeting houses, farms, ordinary shops, and infrastructure. It's a deliberate terror of the occupier. My condolences to all those who have lost their loved ones," the president said.