Night drone attack on Ukraine: 17 UAVs downed over Odesa and Mykolaiv regions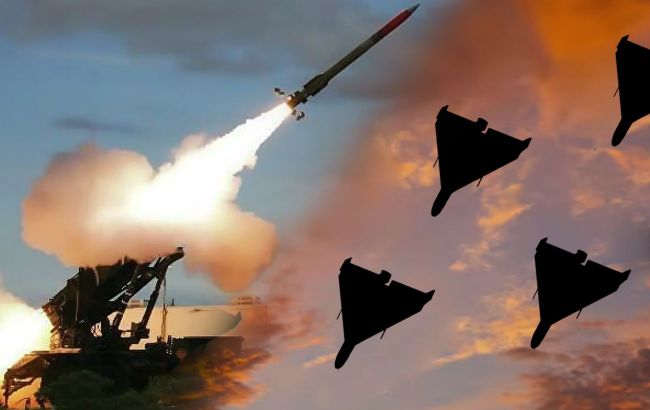 17 UAVs downed over Odesa and Mykolaiv regions (RBC-Ukraine collage)
On the night of October 3, the forces and means of Ukrainian air defense successfully downed 17 Shahed kamikaze drones over the Odesa and Mykolaiv regions during the repulsion of yet another Russian attack, according to the Ukrainian Armed Forces' Naval Forces and Vitaliy Kim, the head of the Mykolaiv Regional Military Administration.
"On the night of October 3, 16 offensive UAVs of the Shahed-136/131 type were destroyed in the Mykolaiv region with the help of air defense forces and means," the official disclosed.
Additionally, another barrage munition of Iranian production was eliminated by one of the units of the Ukrainian Navy in the sky over the Odesa region.
"A SHAHED-136 kamikaze drone was shot down by the Military-Maritime Forces of the Ukrainian Armed Forces in the Odesa region during the night attack ," the military revealed.
Night attack on October 3
Russian aggressors launched another aerial attack on Ukrainian territory last night. Air raid alarms were declared in the southeastern parts of the country due to the enemy's use of combat UAVs and ballistic missiles.
Serhii Lysak, the head of the Dnipropetrovsk Regional Military Administration, said in the morning that 13 kamikaze drones and one cruise missile were successfully downed by air defense forces over the Dnipr region.
For more details on the enemy's nighttime attack and its consequences, please refer to RBC-Ukraine's coverage.