Night attack on Ukraine with drones and Kh-59 missile - Air Force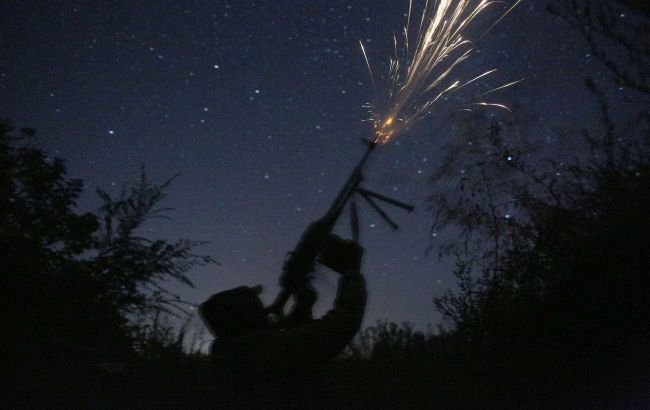 Ukrainian air defense forces shoot down 14 drones and an Kh-59 missile during a night attack on Ukraine (Getty Images)
On the night of October 23, Russian forces launched an attack on Ukraine using Shahed kamikaze drones, guided missiles, and another unidentified type of UAV. Ukrainian air defense successfully intercepted and destroyed all airborne threats, according to the Ukrainian Air Force.
The Russian military deployed Shahed kamikaze drones from the south, specifically from Cape Chauda in Crimea, targeting various regions in Ukraine, including the southern, eastern, and central areas. Ukrainian anti-aircraft defenses were activated along the drones' flight path.
The Kh-59 missile was fired by Russian occupiers from a Su-34 aircraft within the airspace of the occupied part of the Zaporizhzhia region.
The drone of an unidentified type was likely launched from the northern border.
Ukrainian air defense forces successfully neutralized all aerial threats, including:
13 Shahed-136/131 UAVs
1 guided aviation missile Kh-59
1 unidentified type of attack UAV
Night attack on October 23
On the night of October 23, a series of missiles and kamikaze drone attacks by Russian forces shook Ukraine, leading to air raid alerts in some regions. Explosions were heard in the Odesa and Kirovohrad regions, where air defense systems were activated.
Earlier in the evening, a hostile drone was detected in the Kyiv region and was also successfully neutralized by Ukrainian air defenses.