Night attack on Ukraine: Air defense downs 17 of 22 kamikaze drones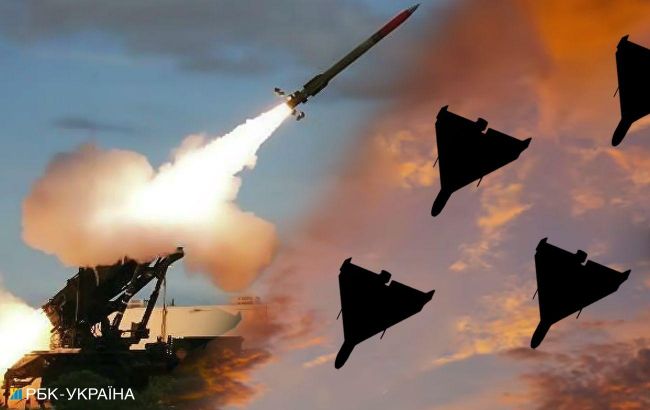 Russia attacked Ukraine with 22 drones on September 14 (Getty Images)
On the night of September 14, Russian ccupiers launched multiple kamikaze drone attacks on Ukraine. The country's air defense systems successfully intercepted and destroyed 17 out of the 22 drones that were deployed, according to the Ukrainian Air Force.
During the night of September 14, from 21:00 to 02:30, Russians carried out the attack on Ukraine using several groups of combat UAVs of the Shahed-136/131 type from three directions - Cape Chauda - Crimea, as well as from the Russian cities of Yeysk and Kursk.
"A total of 22 Shahed launches were recorded towards the Mykolaiv, Zaporizhzhia, Dnipropetrovsk, and Sumy regions," the report stated.
As a result, the Ukrainian air defense forces managed to eliminate 17 out of the 22 enemy combat UAVs of the Shahed-136/131 type.
Updated. According to Vitalii Kim, head of the Mykolaiv Regional Military Administration, 8 out of 17 enemy kamikaze drones were destroyed in the region. In particular, the air defense forces of the South Air Command destroyed three enemy Shahed-136/131 drones, and five more were destroyed by other components of the Southern Defense Forces.
Air alarms were declared in some regions of Ukraine during the night. The Ukrainian Air Force had warned of the threat of drone attacks in the Dnipropetrovsk region. Later, during the air raid, reports emerged of explosions in Dnipro.