New U.S. representative for Ukraine's economic recovery invited to Kyiv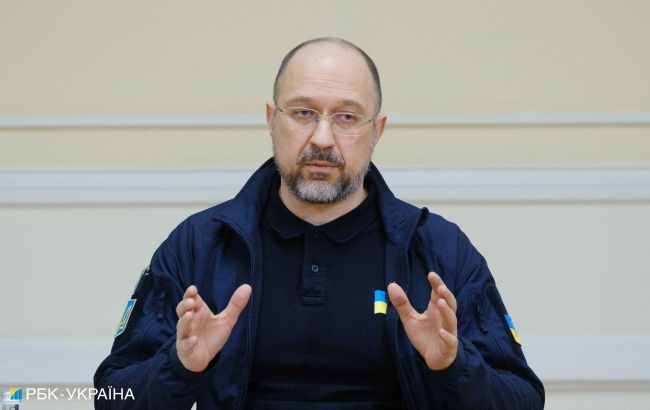 Prime Minister of Ukraine Denys Shmyhal (Vitalii Nosach, RBC-Ukraine)
The new U.S. Special Representative for Ukraine's Economic Recovery, Penny Pritzker, has already been invited to visit Ukraine, and the government plans to arrange such a meeting in the next month, as Ukraine's Prime Minister Denys Shmyhal says answering a question from RBC-Ukraine journalist.
"Regarding the appointment of the authorized representative of the President of the United States for Ukraine, I haven't had personal contact yet, but I am confident that it will happen in the near future," he said.
According to Shmyhal, he has already invited Pritzker through the U.S. Embassy to visit Ukraine, and he is convinced that this visit will take place very soon. He added, "We will have meetings to discuss this matter, and I think we will plan such a meeting in the next month."
Ukraine considers cooperation formats
Most G7 states appointed president's representatives to deal with Ukraine's recovery. France was one of the first, later these representatives appeared in many partner states.
"This is very good; now we are considering the cooperation format. I have a proposal; I suggested to the Minister of Infrastructure, that perhaps these people could be included in the supervisory board of the Recovery Agency. This will provide synergy in our cooperation," said Shmyhal.
He explains that this signals that the United States, like other partner countries, intends to support Ukraine not only during the full-scale war but also during the recovery process. The allies aim to assist the country structurally and help it "rebuild better than before", using new technologies.
Appointment of Penny Pritzker
Yesterday, the President of the United States, Joe Biden, appointed a new U.S. Special Representative for Ukraine's Economic Recovery, Penny Pritzker.
He noted that Pritzker would work closely with the government of Ukraine, as well as with allies and partners, international financial institutions, and the private sector. She will direct the efforts of the United States to assist in the recovery of the Ukrainian economy.
"Ms. Pritzker will also work with other international partners of Ukraine, including through the G7 coordination platform to ensure that international efforts are mutually reinforcing, as well as to encourage international partners to continue strengthening their support for Ukraine's urgent economic recovery needs," Biden stated.