New traveling experience: Virtual tourism in Ukraine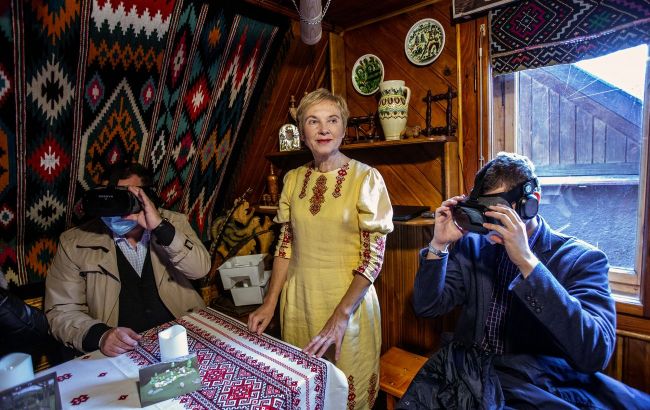 Вigital technologies in a museum in Rakhiv, Ukraine (gettyimages.com)
In Kyiv, an event on virtual tourism and the potential of digital technologies is set to take place. Speakers will discuss case studies related to the digitization of tourist and cultural locations, museums, and UNESCO sites. The event will be held in both offline and online formats.
The digitization of tourism is relevant for the development of cities, regions, and countries, both during and after times of conflict.
"Digital technology is a powerful tool for promotion, development, and branding. That's why the invited speakers will share case studies on the digitization of tourist and cultural locations, museums, and UNESCO sites, as well as techniques for using technology for various purposes, from digitizing tourist routes to creating virtual galleries," the organizers said.
Representatives from the tourism industry and digital innovators will come together to foster collaboration and development in the tourism and cultural sectors.
Photo: Virtual tourism technologies in Ukraine (gettyimages.com)
The event, titled "The Impact of Digital on the Development of Tourist Destinations," will be held both offline and online, providing an opportunity for interaction and questions. The moderator for the event will be the leader in virtual tourism and founder of the NGO Tourism and Culture Digitization, Olena Cherneha.
The event will take place at 18:00 on November 9 in the heart of Kyiv at the Lectory venue within the National Kyiv-Pechersk Lavra Reserve, located at 9 Lavrska Street.
Entry is granted to guests with a valid ticket. To register, guests will need to fill out a registration form.