New cargo control rules implemented at Ukrainian customs: What changed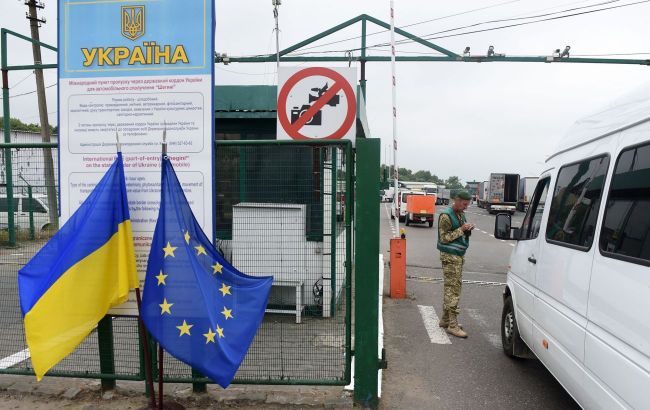 Illustrative photo: Ukraine has changed the rules of cargo control at State Customs (Getty Images)
As of today, November 7, changes to the customs legislation on the control and clearance of goods for import and export came into force in Ukraine. Goods will now be checked at the border according to the new rules, according to the press service of the State Customs Service of Ukraine.

As explained to business representatives at a meeting of the Public Council under the State Customs Service regarding the inspection of trucks under the updated rules, customs will not inspect 100% of vehicles.
Instead, a risk-oriented approach remains, the agency said.
At the same time, the State Customs Service predicts that the number of inspections will not increase, as "the number and efficiency of risk profiles will not increase."
In anticipation of the entry into force of the amendments to the customs legislation on November 7, the meeting discussed the level of readiness of customs authorities and businesses to work under the new conditions.
Representatives of the State Customs Service noted that customs offices had received the required number of seals, changed terminal schedules to allow for timely clearance of goods, and "took a number of other measures necessary for the sustainable functioning of customs and legal facilitation of business".
During the transition period, the agency published the contacts of customs officials "to resolve possible problematic issues". The list is available here.
"Also, information on the list of places of arrival will be published on available resources," the statement said.
Earlier, the rules for providing humanitarian aid have also changed in Ukraine. The government has lifted several restrictions on the import of goods as humanitarian aid without paying taxes and introduced a simplified procedure for declaring them.
RBC-Ukraine also reported that on November 1, the Cabinet of Ministers introduced new rules for the export of agricultural products under martial law.