Netherlands delivered 5 F-16 Block 20 MLU to Romania to train Ukrainian pilots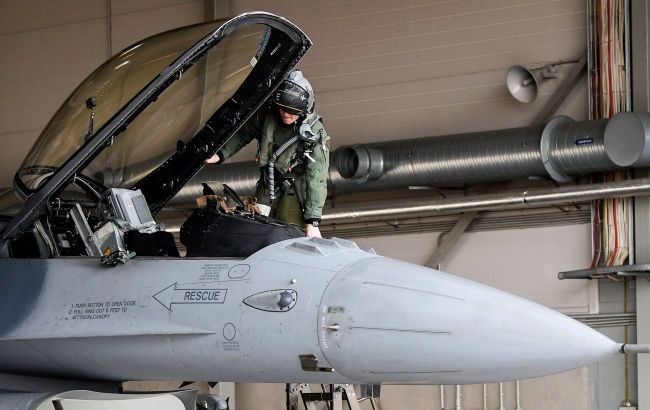 5 Dutch F-16s arrive in Romania (Getty Images)
The Netherlands have dispatched five F-16 fighter jets of Royal Dutch Force to Romania for the training of Ukrainian pilots. The Ukrainian Armed Forces will be undergoing training on F-16 Block 20 MLU aircraft, according to Valahia News.
Romanian journalists recently revealed the serial numbers of the Dutch F-16 fighter jets which have arrived in the neighboring country to train Ukrainians. The five aircraft have landed at the Lieutenant Aviator George Mochorniță aviation base.
The aircraft that arrived in Romania are of the Block 20 MLU version, which is equivalent to the Block 50/52. These fighter jets are relatively new, with production years ranging from 1986 to 1991.
The Dutch Air Force markings have been removed from these fighter jets, fueling speculation that Ukraine might eventually acquire these F-16s.
According to the cooperation agreement, the Ministry of Defense of Romania is providing support for the 86th aviation base, training resources, and assistance to Ukrainian pilots. The Netherlands have supplied the F-16 aircraft, while Lockheed Martin has contributed instructors and technical maintenance.
For reference, the F-16 Block 20 MLU is a fully capable multi-role aircraft that has undergone modernization, including the replacement of radar systems. The F-16 Block 20 MLU can detect targets up to 150 kilometers away, making it a relatively stealthy option for its adversaries.
F-16s for Ukraine
Several countries have agreed to provide F-16 fighter jets to Ukraine, including the Netherlands, Denmark, and Belgium.
Meanwhile, in the United States, Ukrainian pilots are already undergoing training on American fighter jets. The Ukrainian Air Force anticipates that their pilots will soon transition from flight simulators to real F-16 fighter jets. The publication Politico asserts that the Ukrainian Armed Forces have already commenced flight training.
On November 7, Ukrainian President Volodymyr Zelenskyy announced that Dutch F-16 fighter jets had arrived in Romania for the purpose of training Ukrainian pilots. This signifies that Ukrainian pilots will soon be transitioning to F-16 aircraft.