'Need to increase pressure on Russia' - Zelenskyy on Kherson shelling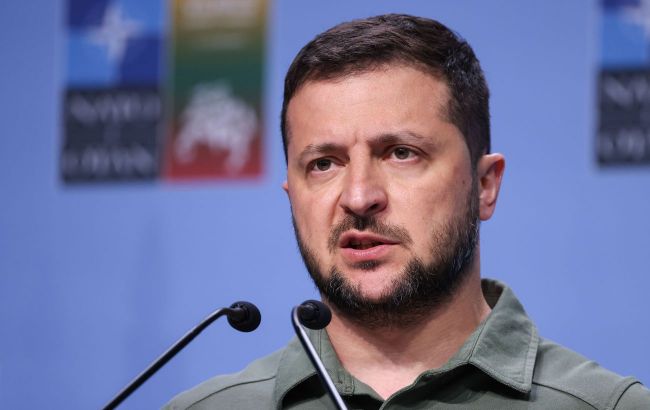 President of Ukraine Volodymyr Zelenskyy (Photo: Getty Images)
Russian military once again shelled Kherson. As a result of the enemy attack, nine people, including a child, were injured, according to the video address of President of Ukraine Volodymyr Zelenskyy.
"Today, Russian savages also shelled Kherson. They used artillery. The police officer was killed. My condolences. Nine people were wounded, including a child and four volunteers of the City of Power NGO...," the President reported.
The head of state emphasized that despite any Russian terror, despite any attempts by Russia to blackmail the world with a united force of those who value life, it is enough to overcome evil.
"Not only can we defeat the terrorist state, but we can also ensure that justice prevails. When all those responsible for terror are held accountable. But for this, we need to increase our cooperation and pressure on aggressor every day, every week, and every month. And I thank everyone in the world who is doing just that," emphasized the President.
Shelling in Kherson and the region
After the de-occupation of the right bank of the Dnipro in the Kherson region, the Russians are actively shelling it from the other bank of the river, mainly using artillery and guided bombs.
Today, the occupiers shelled Kherson, resulting in the death of four people and injuring 17 others.
Later, the occupiers shelled the Kherson region again, resulting in the death of a woman.