Russian shelling of Kherson: 4 Dead, 17 Injured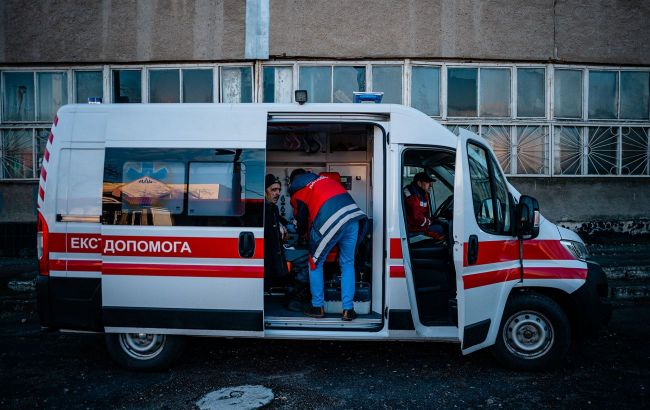 Medics' ambulance (Photo: Getty Images)
The Russian army has been shelling Kherson all day. As a result of the enemy attack, four people were killed and there are reports of 17 injured, according to the head of the Office of the President of Ukraine, Andriy Yermak.
Russian army shells Kherson. Enemy strikes hit residential areas," according to the report.
According to Andriy Yermak, the most affected areas are the Korabelny district and the central part of the city.
"As of now, there are reports of 4 fatalities and 17 injured," Yermak wrote.
He added that the youngest among the injured is just 16 years old.
Information from the Kherson Regional State Administration
The head of the Kherson Regional State Administration, Oleksandr Prokudin, reported that another person was injured as a result of the strikes on Beryslav.
One person killed and six injured - they are employees of a municipal enterprise, and five more are volunteers. They came under enemy fire while assisting the residents of Kherson in dealing with the aftermath of shelling and flooding," said Prokudin.
Reasons behind the attacks
The head of the Kherson Regional State Administration explained that the increased intensity of the attacks is due to the rotation of enemy troops on the left bank of the Dnipro.
"Russia has replenished its forces, which were previously defeated by our Armed Forces. They will be defeated too, but we need to wait a bit!" Prokudin added.
Kherson shelling
Despite Kherson being liberated from Russian occupiers in November 2022, Russian forces continue to shell the city.
Today, it has already been reported that there are casualties as a result of the enemy's attack on Kherson, and at least 10 injured are confirmed.