NBU implemented new rules for card replenishment: details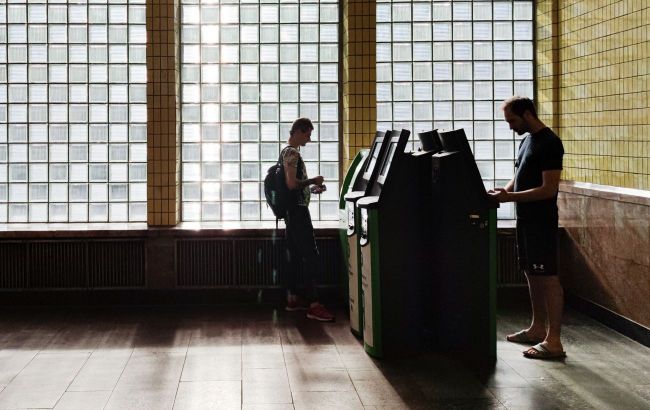 A password has been required to replenish the card through the terminal since August 1 (Photo: RBC-Ukraine, Vitalii Nosach)
Starting from August 1, 2023, new rules for replenishing bank cards at terminals will come into effect in Ukraine. The payer's phone number will become mandatory for crediting money to the account. However, utility bills and transportation tickets can still be paid as before.
The National Bank strengthens control
From August 1, 2023, receipts generated during cash transactions through self-service payment devices (PTKS) must include the payer's details.
Through its resolution, the National Bank of Ukraine mandated additional data verification for PTKS.
"The receipts resulting from cash deposits made through PTKS for crediting to accounts must additionally contain the payer's mobile phone number," the NBU announcement said.
The essence of the innovation is that when making a cash deposit through a terminal, the payer will need to enter their mobile phone number and then the one-time password that will be sent via SMS to the specified number. Only after this step the money will be credited to the account.
How to top up a card via a terminal
The algorithm for depositing funds to a card under the new rules is quite simple and consists of several steps:
Specify your mobile phone number on the terminal screen.
Wait for a phone call or SMS that will contain the one-time password.
Enter the received code on the screen. That will confirm the payment.
Get the receipt.
These steps must be followed when depositing funds to bank card accounts and for money transfers.
Payments exempt from password requirement
The most common payment operations through terminals will not require a password once the new NBU rules occur.
Entering a phone number and SMS code will not be necessary for the following payments:
Utility bills (rent, landline telephone, television, electricity, gas, internet, security);
Railway tickets (including suburban);
Urban and suburban public transportation fares, including electronic tickets;
Route passenger transportation payments;
Top-ups of transportation and travel cards.
Additionally, further verification will not be required for payments to the budget - taxes, fines, administrative services, and fees.
Oschadbank extended the deadline for verification of pension and social benefit recipients. If SMS notification about updating personal data is received, the bank visit can be made until the end of January 2024 (previously, the deadline was set until August 31, 2023).