NBU gave forecast of foreign exchange market situation in coming days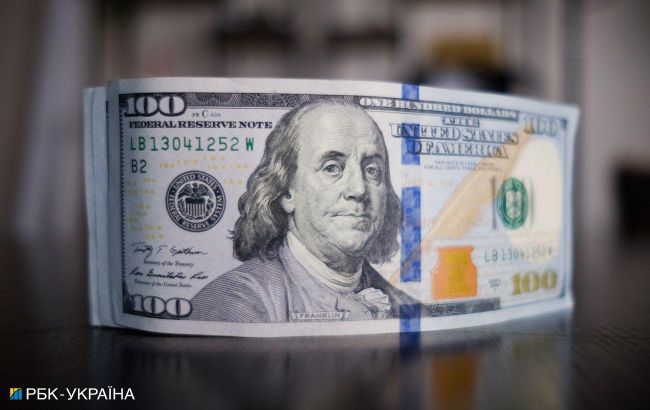 The dollar is supposed to stabilize in the coming days (Vitalii Nosach, RBC-Ukraine)
On October 5, the National Bank of Ukraine (NBU) reduced the volume of currency sales on the interbank foreign exchange market. The nervousness following the transition to a managed floating exchange rate regime is expected to subside in the coming days, according to the head of the National Bank of Ukraine, Andrii Pyshnyi.
"The situation on the interbank market is normalizing: in the second half of the day on October 5, the hryvnia slightly strengthened, and the NBU's net currency sales interventions were even lower than their average daily volume in September, before the introduction of the managed floating exchange rate," he wrote.
According to him, the NBU even conducted currency purchase interventions, "limiting, as promised, exchange rate fluctuations in both directions." (Usually, the NBU buys minimal amounts, up to $10 million.)
"We expect that nervousness in the market will completely disappear in the coming days," Pyshnyi added.
The head of the NBU reported that the situation in the cash segment does not cause concern, and the hryvnia has slightly strengthened. The cash hryvnia selling rate in non-bank financial institutions as of the evening of October 4th was around 38.25 UAH/USD, while on October 5th, it stood at 38.20 UAH/USD.
Flexible exchange rate
On October 3, the National Bank of Ukraine introduced a managed floating exchange rate regime.
On the first day, October 3, there was a significant increase in demand for foreign currency, and the NBU sold a substantial amount of currency. However, by October 4, the demand had dropped by half.
As a result of trading on the interbank market, the official dollar exchange rate increased by only 5 kopecks - from 36.57 UAH/USD to 36.62 UAH/USD.