NATO does not need escalation with Russia - US State Department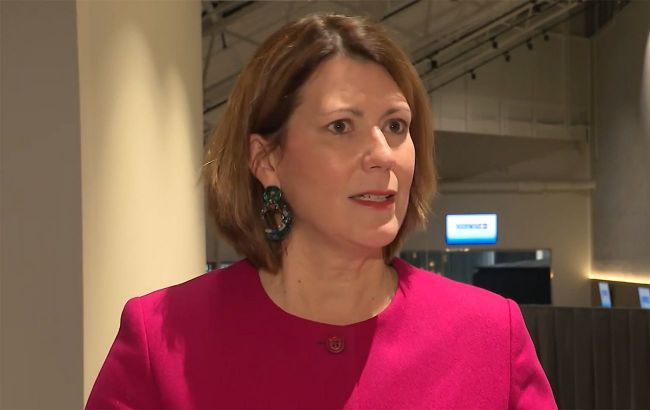 Official spokesperson of the US State Department, Andrea Kalan (screenshot from video)
NATO does not need an escalation with Russia. The Alliance wants the war in Ukraine to end. That is why the allies are helping the Ukrainian armed forces with weapons and putting sanctions pressure on the aggressor country, as well as on the states that support it, reported the US State Department spokesperson Andrea Kalan in an interview with RBC-Ukraine.
"We don't need escalation, but we also don't need war. We need the war to end so that Russia cannot launch missile strikes on Ukraine and continue its aggression," said Kalan.
According to her, sanctions and pressure on other countries to prevent them from providing material or military assistance to Putin are crucial.
"When we put pressure on Russia and everyone who helps them, there will be no escalation because Putin will have less resources to wage war against Ukraine, and Ukraine will be able to successfully counterattack and defend its territory. We are working together with all the tools we have," emphasized the representative of the US State Department.
The official spokesperson of the US State Department, Andrea Kalan, said that Ukraine did not receive an invitation to NATO at the summit in Vilnius due to the ongoing war, and the Alliance does not want to be in direct conflict with Russia.