NATO rules out collective security principle after Belarusian helicopters crossed Poland border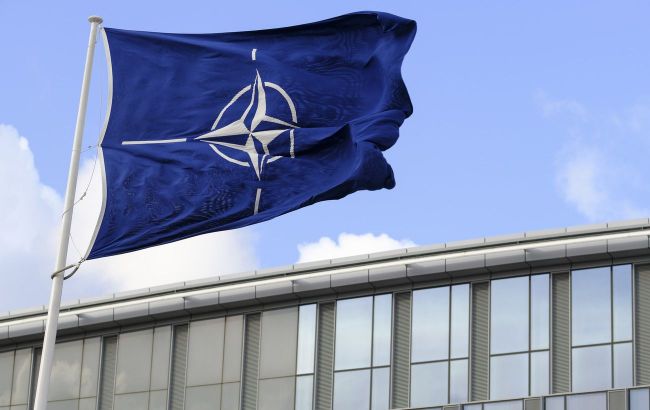 NATO flag (Getty Images)
NATO does not currently consider applying the principle of collective security after Belarusian helicopters violated Poland's border, as U.S. State Department Spokesperson Matthew Miller said during a briefing.
According to him, the United States expects all countries to respect the airspace of other nations. In this context, the U.S. continues to take NATO's security seriously.
Miller added that the U.S. has not yet definitively determined whether this incident was a deliberate provocation by Belarus. He added that the assessment should be made by the Polish authorities.
"I am not going to get ahead any statements that may be made by us or any other NATO state. There is a process under which NATO countries can invoke Article 5. At this stage, we have not done that," added Miller.
NATO's principle of collective security
All NATO member states committed to sticking to the principle of collective security (Article 5 of the North Atlantic Treaty). It states that an attack on one member country of the Alliance is considered an attack on all member countries.
However, there was already a precedent when rockets fell on Polish territory during the massive Russian strike on Ukraine, resulting in casualties. Article 5 was not invoked. Instead, the Polish authorities leaned toward the version that these were rockets from a Ukrainian anti-aircraft missile system.
Belarusian helicopters crossed Poland's airspace
On August 2, Belarusian military helicopters violated Poland's border, flying over one of its villages.
Following the incident, Poland's Ministry of National Defence informed NATO, and the Ministry of Foreign Affairs summoned Belarus's temporary chargé d'affaires.
For an explanation of the incident, you can refer to the RBC-Ukraine article.