NATO countries yet to determine offer for Ukraine at Vilnius summit, WP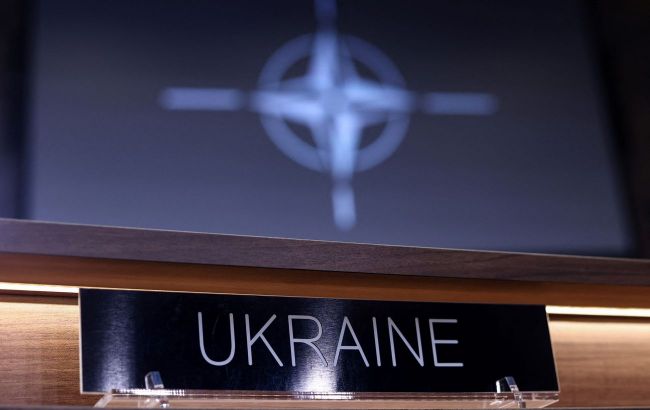 Photo: NATO countries have not yet decided what to offer Ukraine at the Alliance summit (Getty Images)
NATO member countries have yet to finalize their offer to Ukraine at the Alliance summit scheduled in Vilnius on July 11-12, reports The Washington Post.
The United States, which holds the most influence among the 31 Alliance members, has been maneuvering for months to lower Ukraine's expectations for the NATO summit. Washington has focused the discussion on security guarantees rather than immediate membership, which many allies consider impossible to discuss as long as Ukraine remains at war with Russia.
Previously, Ukrainian Minister of Defense Oleksii Reznikov noted that the Vilnius summit would provide an opportunity for the Alliance to rectify the mistake made at the Bucharest summit in 2008 when Ukraine and Georgia were told they would become members sometime in the future without specifying when or how it would happen.
Many officials and analysts argue that this made the countries vulnerable to Russian aggression—Georgia in 2008 and Ukraine in 2014 and during the recent full-scale invasion. As Russia attacked countries lacking the protection of NATO's collective defense doctrine, which considers an attack on one ally an attack on all, some NATO members still doubt Ukraine's readiness to join the Alliance. They point out that Kyiv still has a long way to go in reforming its army and addressing the chronic corruption issue.
Regardless of whether Ukraine's aspirations for membership are approved, Ukrainian officials expect Western countries to provide security commitments urgently and promptly. These security guarantees can also serve as a deterrent against any future major acts of aggression by Russia.
According to diplomats, the details of the security package have not yet been determined. However, U.S. and NATO officials have described new proposals for bilateral or multilateral agreements as defense pacts or security memorandums with Ukraine.
In the Vilnius declaration, allies must find formulations that would not grant Russia a "veto" on membership, says former NATO Assistant Secretary-General for Defense Investment Kamel Grand, who now serves as a political staffer at the European Council on International Relations.
Ukraine's NATO membership
Ukraine aims to receive a political decision in support of its accession after the war at the NATO summit in Vilnius. Ukrainian President Volodymyr Zelenskyy believes the country has all the grounds for it.
The Ukrainian leader has emphasized that the Alliance's decision to support Ukraine's membership would motivate Ukrainian soldiers more.
However, the White House has stated that Ukraine must meet specific requirements for NATO membership and implement a series of reforms.