NATO allies agree to remove MAP from Ukraine's path to Alliance - Foreign Minister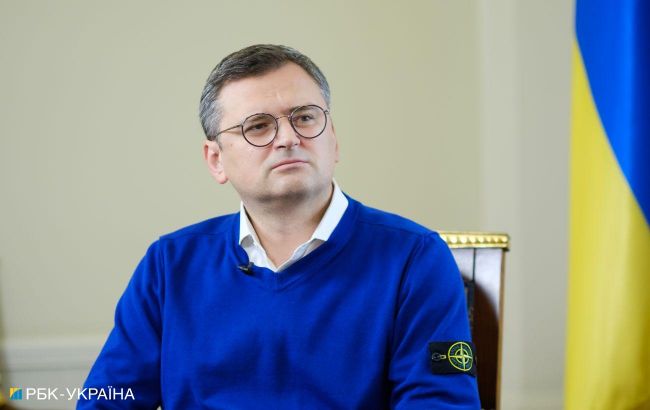 Minister of Foreign Affairs of Ukraine Dmytro Kuleba (RBC-Ukraine, Vitaliy Nosach)
NATO member states have reached a consensus on removing the Membership Action Plan (MAP) from Ukraine's path to joining the Alliance, as Minister of Foreign Affairs of Ukraine Dmytro Kuleba wrote on Twitter.
"Following intensive talks, NATO allies have reached a consensus on removing MAP from Ukraine's path to membership. I welcome this long-awaited decision that shortens our path to NATO. It is also the best moment to offer clarity on the invitation to Ukraine to become a member," he wrote.
NATO Summit in Vilnius
At the Alliance summit, on July 11-12 in Lithuania, Ukraine wants to receive a signal of support for its membership after the end of the war. NATO Secretary-General Jens Stoltenberg hopes that NATO leaders will confirm Ukraine will join the Alliance.
Additionally, Ukraine seeks security guarantees from its Western allies before it becomes a full member of the Alliance.
Politico reported that a group of Western allies in NATO had "frantic, last-minute" talks on finalizing a declaration on security guarantees for Ukraine ahead of the summit. Financial Times notes that the summit is likely to adopt a unique multilateral declaration with specific commitments regarding Ukraine.