National Bank of Ukraine raised official dollar rate for the first time since July last year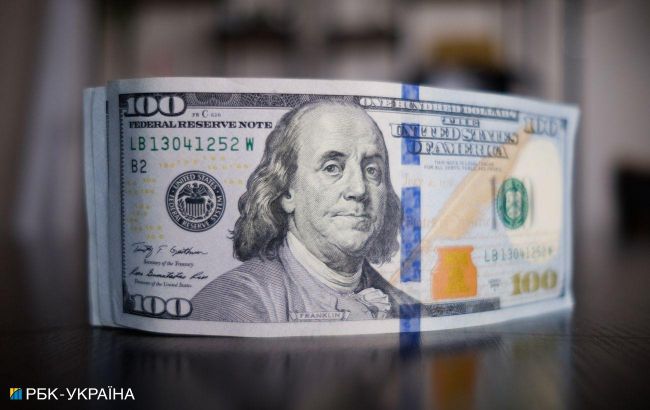 The dollar exchange rate rose by 2 kopecks (Photo: Vitalii Nosach, RBC-Ukraine)
After abandoning the fixed exchange rate, the National Bank of Ukraine (NBU) set a new exchange rate for October 4, 2023, based on the results of trading on the interbank foreign exchange market, according to the data from the regulator's website.
The official exchange rate of the hryvnia to the dollar on October 4, 2023, is 36.5901 hryvnias per 1 dollar (+0.0215 UAH).
Thus, the rate increased slightly by just over 2 kopecks.
On the interbank market today, October 3, trading opened at 36.55-36.60 UAH/USD (buy-sell), and in the second half of the day, the rate rose to 36.61-36.66 UAH/USD.
On the cash market, the rate increased by 25 kopecks to 38.40 hryvnias per dollar.
Screenshot (bank.gov.ua)
NBU's new policy
On October 3, the National Bank (NBU) introduced a managed flexibility exchange rate regime. Since the beginning of the war, the NBU maintained a fixed exchange rate of the hryvnia to the dollar, initially at 29.25 UAH/USD and from July 21, 2023, at 36.57 UAH/USD.
From now on, banks will buy and sell currency at an accessible rate without restriction within 1% of the official rate, which has been in effect since the beginning of the war. Considering the interbank rate, the NBU will set the official rate. At the same time, the NBU will control the market and sell currency to cover the deficit that will remain on the market.
Exchange rate forecasts
Experts do not expect significant changes in the foreign exchange market shortly. On the one hand, the NBU will continue to control the situation in the interbank foreign exchange market through interventions. The cash market will be oriented towards the interbank market. Moreover, exchange offices may experience fluctuations in the exchange rate, but they will not affect the overall situation.