National Agency on Corruption Prevention found 1.8 million hryvnias in suspicious assets with Poltava military commissar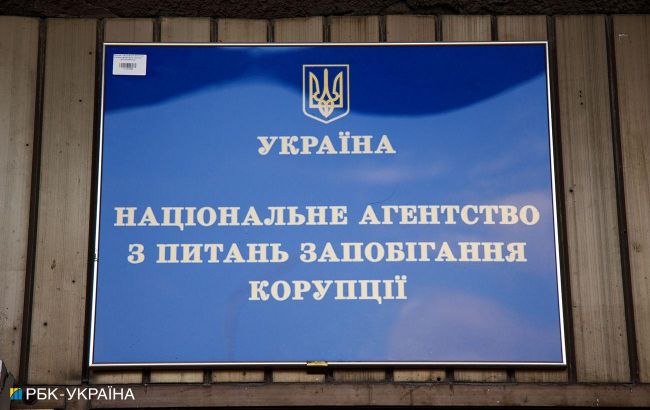 NACP (National Agency on Corruption Prevention) found assets worth 1.8 million hryvnias in the possession of the military commissar in Poltava (photo: Vitalii Nosach, RBC-Ukraine)
The National Agency for Prevention of Corruption (NACP) has found signs of the acquisition of unjustified assets exceeding 1.8 million hryvnias in a deputy chief of the Poltava Regional Territorial Recruitment Center, reports the NACP press service.
During the inspection, it was determined that in May 2023, the official purchased a Toyota RAV4 vehicle worth nearly 1.5 million hryvnias. In the same month, the official's mother acquired an apartment in Poltava for almost 2 million hryvnias. However, the incomes of the family members did not justify such purchases.
The National Agency concluded that the mentioned apartment with an area of 97.7 square meters was acquired using the official's funds. The difference between the cost of the acquired property and the family's legitimate incomes exceeds 1.8 million hryvnias.
The findings from the lifestyle monitoring of the public official have been transferred to the Specialized Anti-Corruption Prosecutor's Office to determine whether to file a lawsuit for the recognition of unjustified assets and their recovery to the state, in accordance with Article 290 of the Civil Procedure Code of Ukraine.
The verification and dismissal of military commissars in Ukraine
On August 11, the National Security and Defense Council recommended that the Commander-in-Chief of the Armed Forces of Ukraine, General, Valerii Zaluzhnyi, dismiss all heads of regional territorial recruitment centers and social support centers. On August 17, Ukrainian President Volodymyr Zelenskyy approved the NSDC decision to dismiss the heads of these centers.
The reason for this decision was corruption scandals associated with the heads of military recruitment offices, including the chief of the territorial recruitment center in the Odesa region, Yevhen Borisov, who was found to own a villa in Spain by journalists. Following this, inspections of military recruitment offices were initiated throughout Ukraine.