Multi-level system: Kyiv's military reveals secrets of capital's air defense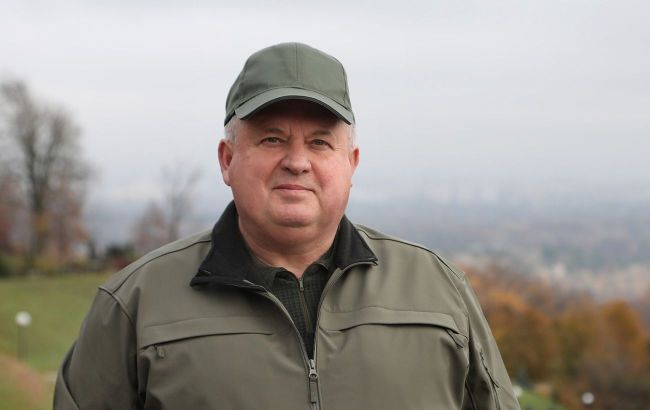 The Kyiv City State Administration explains the air defense sustems features (Photo: facebook com smpopko ksv)
A multi-level air defense system (AD) has been built around Kyiv, consisting of various types of weaponry. However, no AD system, including the one in the capital, can guarantee complete protection, according to the head of Kyiv City State Administration, Serhii Popko.
"It consists of mobile firing groups and anti-aircraft missile systems of different ranges. The armament of mobile groups includes surface-to-air missile systems (SAMs) such as Osa, and Avenger, man-portable air-defense systems (MANPADS) like Piorun, Igla, Strela, Stinger, Martlet, RBS-70, as well as self-propelled anti-aircraft guns (SPAAGs) like Gepard, Shilka, ZU-23, and more," he stated.
Regarding anti-aircraft missile systems, according to Popko, they include the S-300, Buk, S-125, NASAMS, IRIS-T, Crotale, and Patriot.
"We systematically and plannedly enhance the efficiency of Kyiv's air defense. This includes increasing the number of mobile firing groups protecting the skies as part of the air defense forces. We are also working on improving their technical equipment," said the head of Kyiv City State Administration.
However, Popko emphasizes once again that no air defense system in the world can guarantee 100% security, even Iron Dome in Israel.
"Air raid sirens sound when there is a real threat. Therefore, everyone should be responsible for their own lives, as well as the lives and health of their relatives and loved ones. I call on all residents of the capital, businesses, and every one of you to motivate people to take cover through your own example and guidance," he added.
Incident with Kyiv's aid defense system
On the night of September 10, Russian aggressors once again attacked Ukraine with kamikaze drones. Air defense systems were active in the capital and the Kyiv region.
Following the night of the attack, the Reuters agency posted photos online that documented the operation of AD systems in Kyiv. These images were circulated through major Ukrainian Telegram channels. The Air Force conducted an inspection afterward.