Most crucial 6 months: Zelenskyy outlines guidelines for ambassadors in dealing with partners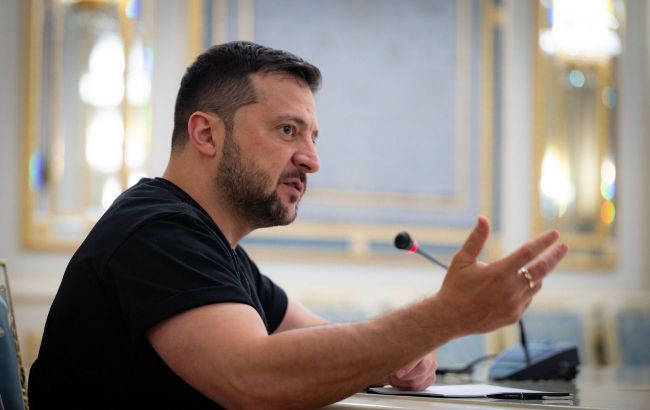 President of Ukraine Volodymyr Zelenskyy (Photo: president.gov.ua)
President Volodymyr Zelenskyy addressed the ambassadors of Ukraine and outlined five main tasks for them, according to his statement to the Ukrainian ambassadors.
According to Zelenskyy, in the last summer month, it is necessary to prepare for a new political season in the world, so that it also becomes pro-Ukrainian.
"The period from September to December will be a time for crucial decisions. Responsible decisions for Ukraine, for all of Europe, and for global security. We must prepare these decisions for this half-year, so that each of them is blue and yellow, ours, Ukrainian, national – all our decisions, decisions together with partners, and decisions at the level of international institutions," said the President.
He stated that currently, there are five main guidelines for the heads of Ukraine's foreign diplomatic missions:
Peace formula;
Arms and sanctions;
Ukraine's integration with the EU and NATO, security guarantees, and neighborhood policy;
Economy and recovery;
Our people both in Ukraine and abroad, in the countries where you work.
"There are countries that can help with the security and political aspects of the Peace Formula, with issues of justice. There are countries whose humanitarian influence, role, and tradition in international relations can help with the return of Ukrainian children who were forcibly deported to Russia, with the return of our fighters, military personnel, and civilians who are held in captivity," Zelenskyy emphasized.
Attack on Ukraine
On the night leading to Wednesday, August 2, Russian forces once again launched a massive attack on Ukraine. Explosions were heard in Odesa, Kyiv, and the Kyiv region, and the air defense systems were activated. The main strike of Russian Shahed drones targeted the port infrastructure in the Odesa region, causing fires and damaging an elevator.
More details on the nighttime attack in RBC-Ukraine material.