Most Americans support US arming Ukraine, Reuters/Ipsos poll shows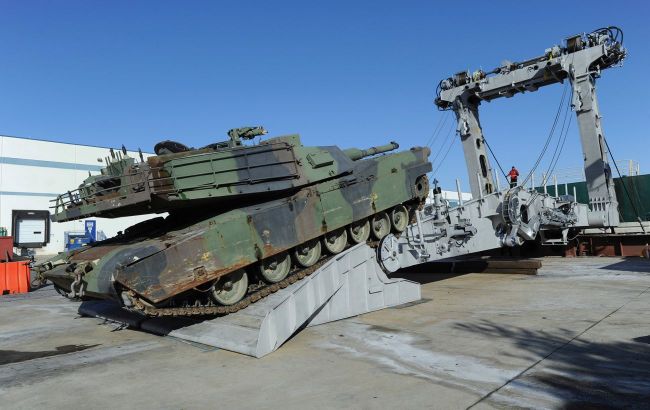 US support for arms supplies to Ukraine has drastically increased (Getty Images)
Solid majorities of Americans support providing weaponry to Ukraine to defend itself against Russia and believe that such aid demonstrates to China and other U.S. rivals a will to protect U.S. interests and allies, according to a Reuters/Ipsos survey.​
The two-day poll that was concluded on Tuesday charted a sharp rise in backing for arming Ukraine, with 65% of the respondents approving of the shipments compared with 46% in a May poll.
According to the latest poll, 81% of Democrats, 56% of Republicans, and 57% of independents favor supplying American weapons to Ukraine.
The survey was conducted just days after Yevgeny Prigozhin, the head of the private Wagner mercenary company, launched and then called off a mutiny over what he charged was the Russian defense ministry's mishandling of the war in Ukraine.
US policy

The findings appeared to provide firmer backing for U.S. President Joe Biden's policy of doing "whatever it takes" to assist Ukraine in recapturing territory that Russia seized in an initial assault in 2014 and its full-scale invasion 16 months ago.
"This definitely reinforces Biden's decision to be all-in on this," said William Taylor, a former U.S. ambassador to Ukraine now with the U.S. Institute of Peace.
"The Republican leadership of the House and Senate will also take heart from this," Taylor said. Some right-wing Republican lawmakers have opposed continuing U.S. military support for Ukraine.
The Biden administration has approved 41 weapons packages for Ukraine totaling more than $40 billion since Russian President Vladimir Putin launched what he calls "a special military operation" in February 2022.
The poll found that 76% of Americans believe that providing aid to Ukraine demonstrates to China and other rivals that the United States has "the will and capability to protect our interests, our allies and ourselves."
In other findings, the survey said large majorities of Americans - 67% and 73% - are more likely to support a candidate in next year's U.S. presidential election who will continue military aid to Ukraine and one who backs the NATO alliance.
The online Reuters/Ipsos poll was conducted nationwide and involved 1,004 adults, including 400 Democrats and 383 Republicans. The margin of error is 4%.
Assistance to Ukraine

Overall, the House of Representatives and the Senate have approved military and other assistance to Ukraine totaling over $113 billion since Russia's invasion in February 2022. All four aid packages received strong support from both Republicans and Democrats, although they were all approved while Democrats controlled both the Senate and the House.
Yevgeny Prigozhin, the leader of the Wagner mercenaries, initiated a military mutiny on the evening of June 23. The militants crossed the Russian border and seized military facilities in Rostov and Voronezh. The Wagner columns stopped about 200 km from Moscow. Prigozhin decided to end the riot after negotiations with Alexander Lukashenko on the evening of June 24.