Moscow needs world food market to collapse - Zelenskyy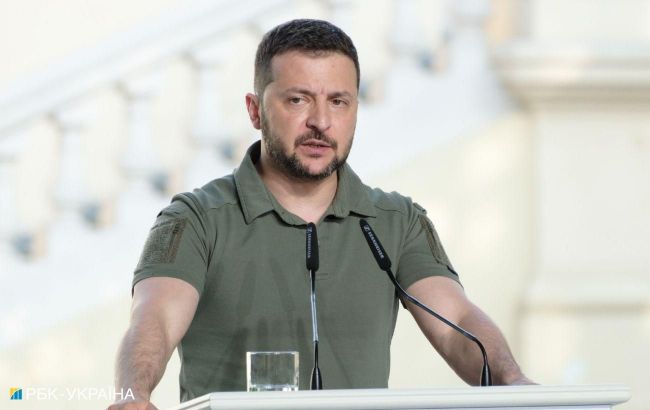 President of Ukraine Volodymyr Zelenskyy (president.gov.ua)
He added that during the recent Russian drone attack on Ukraine, the Ukrainian forces successfully downed 37 Shaheds. However, some strikes hit the infrastructure of Odesa.
Zelenskyy noted that Ukraine is doing its best with its partners to increase the supply of air defense systems.
"It is very important for the world not to get used to this Russian terror. Every hit is a common problem. Not only for Ukraine but also for all those in the world whose stability Russia is trying to destroy by attacking our ports and infrastructure," the President says.
He further added that this is a battle not only against Ukraine as a state, but also it is a battle for a global catastrophe.
"Moscow is fighting a battle for a global catastrophe: these lunatics need the world food market to collapse - they need price crises, supply disruptions. Someone in Moscow thinks they can make money on this... Someone in Moscow hopes they will be able to bargain for something... These are very, very dangerous hopes," Zelenskyy says.
Drone attacks
Russian occupiers carried out drone attacks on the port and industrial infrastructure in the south of the Odesa region. As a result of these attacks, fires broke out, and an elevator was damaged.
For more information about the attack on Ukraine on the night of August 2, read the full report by RBC-Ukraine.