Moscow evacuates Kyevsky railway station and canceled flights at three airports: Details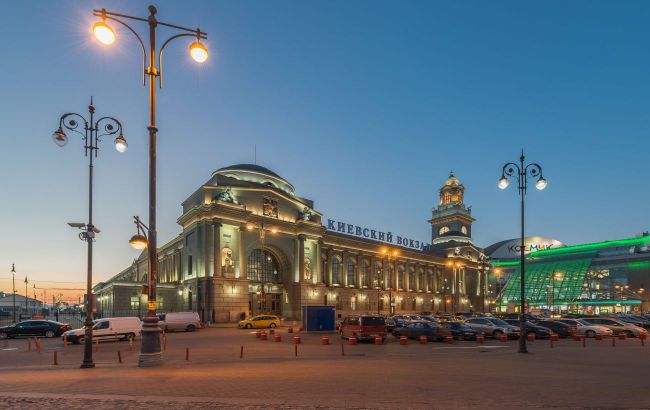 Kyevsky railway station in Moscow evacuated due to bomb threat (Photo: wikimedia.org)
Evacuation of passengers and staff from Kyevsky Railway Station in Moscow has been announced due to a bomb threat, reported "Kommersant."
A threat of an explosion was reported, and the station was allegedly mined. A spokesperson from the Emergency Situations Ministry (EMERCOM) mentioned that the evacuation is being conducted for safety reasons. Specialists are on-site, and the information about the bomb threat is being checked.
No explosive devices or hazardous substances were found during the inspection of Kyevsky Railway Station.
Additionally, 23 flights have been canceled at Moscow airports for unknown reasons, and 18 flights are delayed. At Vnukovo Airport, five flights are delayed, and six are canceled. At Domodedovo Airport, eight flights are delayed, and 17 are canceled. Furthermore, five flights are delayed at Sheremetyevo Airport.
Explosions in Moscow and other regions of Russia
Russia has experienced a series of explosions believed to be linked to drone attacks. On the night of August 31, there were reports of drone attacks on Moscow. Moscow Mayor Sergei Sobyanin claimed a drone was shot down 100 km from the Russian capital. Later, the Russian Ministry of Defense admitted that a drone was allegedly shot down in the Voskresensky District of the Moscow Region (100 km from Moscow).
Furthermore, on the night of August 30, Moscow declared a "Kilim" plan, indicating heightened security in anticipation of a possible attack. Similar methods were also reported in the Tula and Ryazan regions.
On August 30, there were mass "blows" in different Russian regions, including the destruction of four Il-76 aircraft in Pskov and an attack on a significant microelectronics plant in Bryansk.