Morning shelling of Kherson, August 11: One victim died in medical facility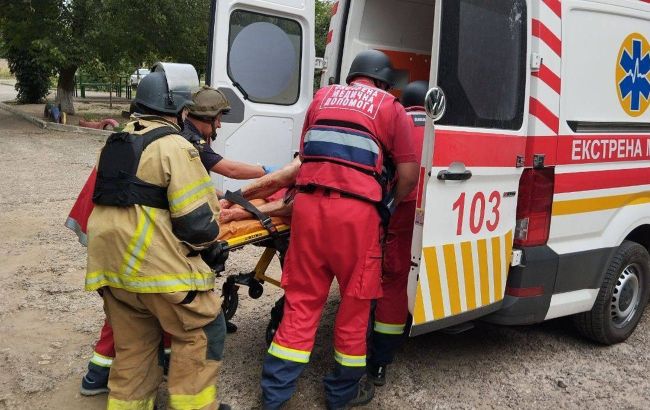 Morning shelling of Kherson: one of the victims died in a medical facility (t.me/khersonskaODA)
On the morning of August 11, Russian occupiers shelled a high-rise building in Kherson. Unfortunately, one of the victims died in a medical facility, according to Olexandr Prokudin, the head of the Kherson Regional Military Administration.
"A Kherson resident who was injured in the early morning Russian shelling of the high-rise building suffered a cardiac arrest at a medical facility," Prokudin writes.
According to the head of the administration, the 53-year-old victim was in his apartment when the attack happened. As a result of the shelling, he sustained serious chest injuries and traumatic shock.
"The doctors tried to save his life, but the injuries proved fatal," Prokudin added.
Morning shelling of the Kherson region
Around 4 AM on August 11, the Russians carried out artillery shelling on the village of Komyshany in the Kherson region, resulting in three women being hospitalized with injuries.
At around 8:30 AM, the Russians targeted Kherson with artillery fire, aiming at a high-rise building and resulting in two people injured. In Beryslav, a man was injured as a result of the Russian drone attack.