Shelling of Kherson region: number of wounded increased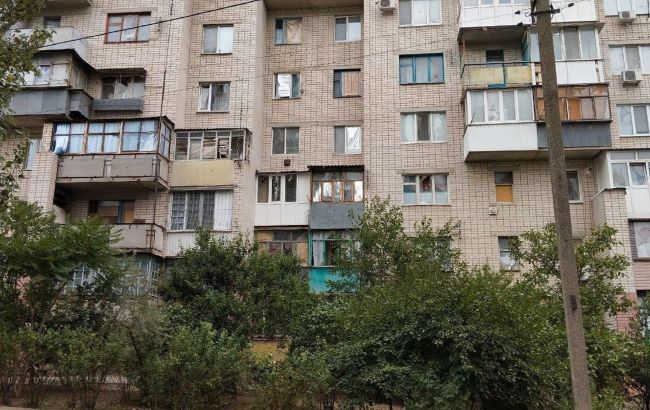 The number of wounded due to shelling of the Kherson region has increased (Photo: t.me/ermaka)
The number of casualties due to today's shelling in the Kherson region has risen to seven individuals. The hostile attack affected Kherson, Beryslav, and the village of Komyshany, reported by the Office of the Prosecutor General and the Head of the Office of the President of Ukraine, Andriy Yermak.
According to the investigation, on August 11, 2023, around 4:00 AM, occupiers shelled the Komyshany village in the Kherson region. Three women were hospitalized with blast injuries.
Around 8:30 AM, the Russian army launched an artillery strike on the regional center. The occupants targeted an area near a residential high-rise building, and a woman was wounded by shrapnel.
Additionally, in the morning, in the Beryslav district, an enemy drone dropped explosive charges on a humanitarian aid distribution point. Vehicles and other civilian infrastructure were damaged.
Later, the Head of the Office of the President of Ukraine, Andriy Yermak, reported that multi-story buildings in Kherson were also subjected to enemy shelling. Two people were injured – a woman and a 44-year-old man.
In Beryslav, the shelling occurred from a UAV (unmanned aerial vehicle), resulting in a man being injured.
Shelling of Kherson and the region
After the de-occupation of the right bank of the Dnipro River in the Kherson region, Russians have been shelling the city almost daily from the river's opposite bank. Occupants use heavy weaponry and aviation for these attacks.
For instance, on August 9, the enemy shelled Kherson with artillery. A kindergarten was hit, resulting in one person being injured.
Yesterday, Russian occupiers shelled Bilozerka in the Kherson region with artillery. Six people were injured.
This morning, Russian forces once again attacked the Kherson region. This time, the shelling targeted the village of Komyshany and Beryslav.