Russians hit residential building in Kherson region: three women injured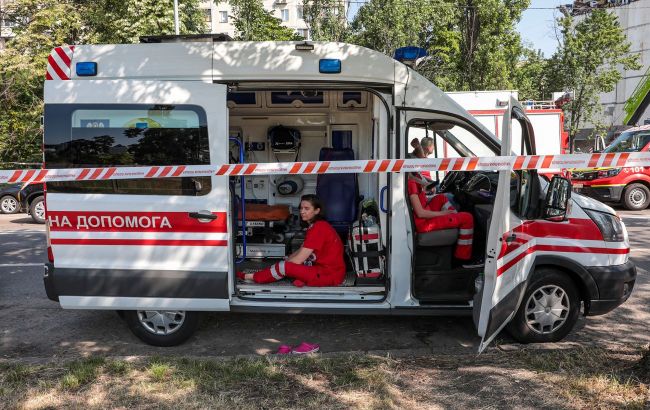 Russians hit a residential building in Kherson region (Getty Images)
Russian forces once again attacked the Kherson region on August 11. This time, the villages of Komyshany and Beryslav came under fire, according to the Kherson Regional Military Administration on Telegram.
"The Russian army has launched an attack on Kherson early in the morning. Around 4:00 AM, the enemy struck a residential building in Komyshany," the report reads.
As a result of the shelling, three women aged 50, 65, and 84 were injured. The injured were taken to the hospital by an ambulance and are currently receiving necessary medical assistance.
Furthermore, at 8:00 AM, Russians dropped an explosive device from a drone onto a humanitarian aid distribution center in Beryslav. No injuries were reported.
Shelling of Kherson
Following the de-occupation of the right bank of the Dnipro River in the Kherson region, the Russians have been shelling the city almost daily from the opposite bank, using heavy weaponry and aviation.
On August 9, the Russians shelled Kherson with artillery. A daycare center was hit, resulting in one person injured.
Yesterday, August 10, Russian occupiers shelled Bilozertsi in the Kherson region. Six people were injured as a result of artillery attack.