Moldova introduces free gas transit to Ukraine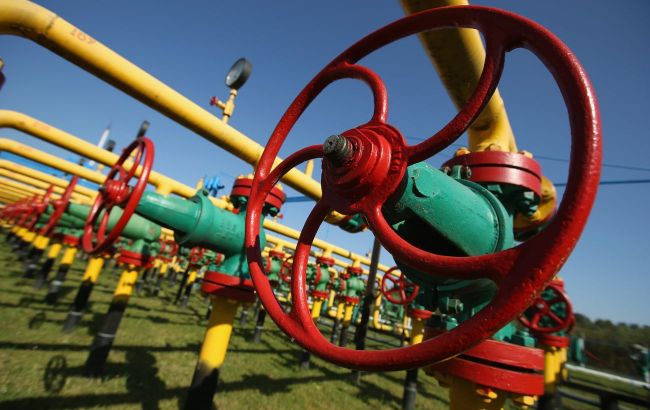 Moldova offers free gas transit to Ukraine (Sean Gallup/Getty Images)
Moldova has decided to introduce free gas transit for Ukraine, giving Kyiv access to the gas networks in South-Eastern Europe, according to BNN Breaking.
According to the country's gas transport system operator, GTSU, Moldova has begun importing gas from Europe through Ukraine as a result of significant changes in its energy policy.
"The move follows amendments to Moldovan legislation, allowing companies to use so-called 'backhaul' techniques at interconnector points with Ukraine," the article states.
The media notes that as the last western neighbor of Ukraine to implement such operations, Moldova's decision can be seen as a crucial strategic move.
What it means for Ukraine
This new policy allows Ukraine to import gas through the Trans-Balkan natural gas transport corridor from the south. Ukraine now has access to gas networks in South-Eastern Europe, following successful test deliveries by the Moldovan gas operator, Moldovatransgaz, in late January.
The implementation of this policy also means that Ukraine can import up to 17 million cubic meters of natural gas per day through the Trans-Balkan and Iasi-Chisinau gas pipelines.
Why Moldova took this step
Moldova's decision to allow free gas transit to Ukraine is not only beneficial for Kyiv but also has important implications for Chisinau. With over a quarter of a billion cubic meters of gas in reserve, stashed in Romania and Ukraine, Moldova asserts that it has sufficient reserves for the winter.
Amid Russia's accusations of illegal gas storage in Ukraine, Moldova clarified that the energy it stored was purchased on the open market, not Gazprom.
The media notes that this decision was necessitated after Gazprom reduced natural gas supplies to Moldova by 30 percent in October 2022 and 56 percent in December 2022.
Background
Recently, President Maia Sandu stated that Moldova had an audit to clarify a debt of over $700 million to Russian Gazprom. According to the results of the audit, no debt was found for Moldovagaz.
Prime Minister Dorin Recean said that Moldova refused to pay for fabricated debts imposed by Gazprom, amounting to hundreds of millions of dollars.
Following this, Energy Minister Victor Parlikov stated that Moldova would no longer purchase Russian gas. Prices on the European market are lower than those offered by Gazprom.