Moldova considers EU accession without Transnistria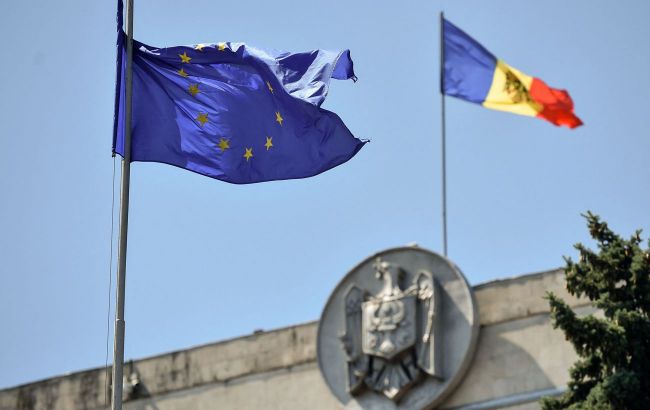 Illustrative photo (Photo: Getty Images)
Moldova is considering the possibility of joining the European Union without control over the territory of the so-called Transnistria. However, solutions to the conflict may be sought after accession to the bloc, according to a statement from the Ministry of Foreign Affairs and European Integration of Moldova.
The Ministry of Foreign Affairs states that the right bank of the Dniester is an integral part of Moldova, and the country aims for a peaceful resolution of the Transnistrian conflict while maintaining its European path. It emphasizes that Moldova's main goal is to join the EU as a reintegrated country.
Additionally, Moldova is considering an alternative integration path into the EU. The Ministry mentions that another option could be the accession of the territory under the control of the legitimate authorities of Chisinau, as previously suggested by the EU High Representative for Foreign Affairs and Security Policy, Josep Borrell, with subsequent conflict resolution.
According to Borrell, the Transnistrian conflict is not an obstacle to Moldova's EU accession, noting that similar situations have been addressed before.
Therefore, if the Republic of Moldova does not join the EU as a reintegrated country, Chisinau's government, along with international partners, will continue to seek ways to resolve the Transnistrian conflict even after EU accession, according to the Ministry of Foreign Affairs.
Transnistrian conflict
Transnistria is a region of Moldova that declared its supposed independence back in 1990. No country has recognized this self-proclaimed republic.
Russia supports this unrecognized state by providing military, economic, political, and diplomatic support. Russia even maintains over a thousand troops in Transnistria, which, according to Western military analysts, poses a threat to both Moldova's stability and Ukraine's security in the east.
Moldova's President, Maia Sandu, has suggested that the Transnistrian conflict could be resolved after Ukraine's victory.
Moldova's EU aspirations
In June 2022, the European Council granted Moldova candidate status for EU accession.
To initiate actual accession negotiations with the EU, Moldova needs to fulfill nine recommendations from the European Commission. These recommendations focus on areas such as justice, anti-corruption efforts, deoligarchization, public administration and services reform, financial management, strengthening civil society involvement in decision-making processes, and human rights protection.